The Huawei Mate 20 Lite is another solid mid-range offering to launch in the second half of 2018.
We've seen other models like the Honor 10 and ASUS ZenFone 5 launch over the past few months, and I have to say they all perform quite similarly, while pricing is a toss-up between all three.
The 1080p display on the Mate 20 Lite is solid – it is an IPS panel so you get decent colours and excellent viewing angles, although that can also be said of the competition. I do think the Mate 20 Lite has the edge when it comes to design, though, as it looks most like a modern day flagship with its slim bezels and curved sides, while the construction is also undeniably premium.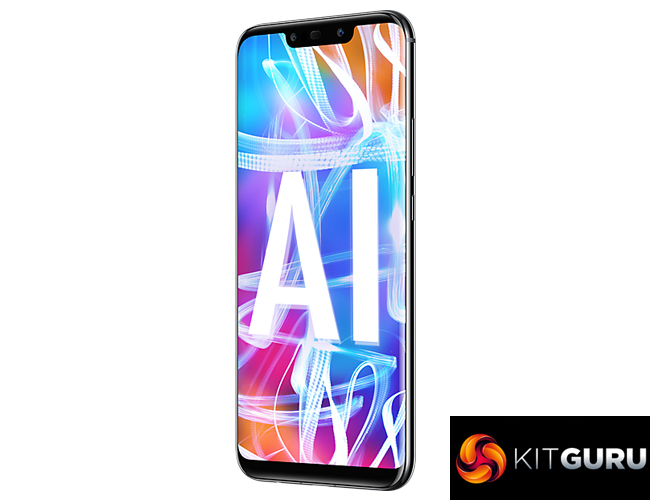 Being a Huawei phone, we find a Kirin 710 chip – not a Snapdragon equivalent – and this is a new mid-range processor developed by Huawei itself. For as yet unconfirmed reasons, we weren't able to benchmark the CPU so I can't give you figures relative to chips like the Snapdragon 660 or 845. I can tell you that day-to-day performance is pretty much what we'd expect from a phone at this price, meaning it will get the job done most of the time but you are aware that it isn't quite as fast as flagship offerings, while I also encountered the occasional stutter.
The camera setup uses two shooters on the back of the phone – one primary and one depth-sensing camera – and these are generally pretty similar to the Honor 10. The phone takes decent images in good lighting, and the AI can also help improve dynamic range, but low-light photos don't look great and the AI can make images look quite artificial as well. So while it's not a perfect setup, and I would probably just about give the ZenFone 5 the edge here, it is still decent considering the price.
Battery life does really help the Mate 20 Lite, though, as most competitors are all pretty average in this regard. Huawei fitted a 3750mAh cell to the phone and it will easily last a full day of use, while less demanding users will expect 1.5 days of use from a single charge.
All-in-all, the Mate 20 Lite is a decent mid-range phone retailing for £379. Its design has been brought down from 2018 flagships which makes it look like a top-end phone, and generally there isn't much wrong with it at this price. It doesn't seem to offer anything new or radical at this price point, though, and I would expect most people will be just as happy with the Honor 10 or ZenFone 5 – the latter which I think does have the slightly superior camera setup.
But for £379, the Mate 20 Lite is certainly worth a buy, especially if you want that flagship look at a mid-range price.
You can buy the phone from Carphone Warehouse HERE.
Pros
Lovely design and build.
Decent IPS display.
Excellent battery life.
Camera produces decent images in well-lit conditions.
Cons
ASUS ZenFone 5 has a slightly better camera configuration.
Kirin 710 chip is definitely mid-range.
Doesn't offer much new to this market segment.
KitGuru says: The Mate 20 Lite is a decent mid-range phone from Huawei. It isn't going to blow your socks off, but it generally does everything fairly well.