To test a smartphone's battery life, we run the Geekbench 3 battery benchmark.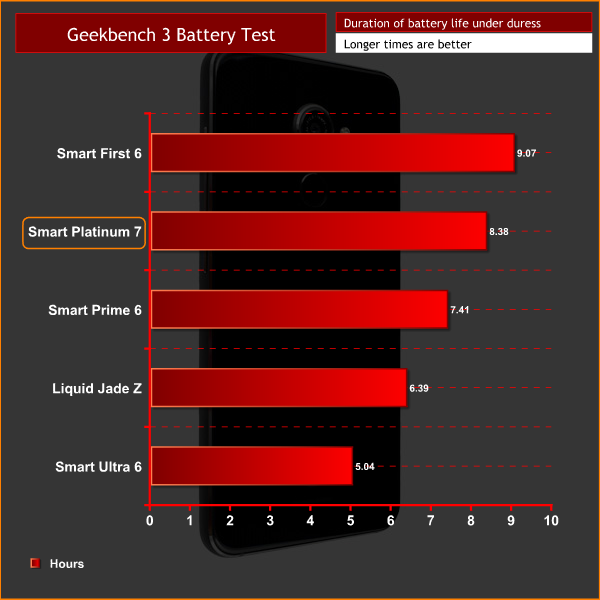 The Platinum 7 did very well, with a time of nearly 9 hours. For an octacore phone with a QHD display, this is extremely impressive. I cannot really fathom how adding more pixels to the display, as well as including a more powerful CPU, can mean the Platinum 7 lasts over 3 hours longer than the Ultra 6. Still, it is a quite incredible result.
In the real world, too, the Platinum will last well over a day. I found, come the evening when I would usually charge my phone, the Platinum still had around 40% battery left, meaning it could probably last a day-and-a-half if need be. A full day on a single charge is guaranteed.