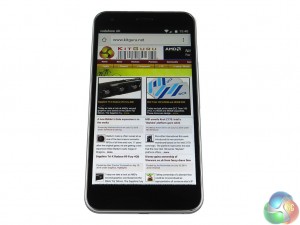 Now, on to the display of the Smart ultra 6. It is certainly a key feature of the handset, given most budget phones have a 720p panel at best. The Smart ultra 6 however, has a FHD 1080p panel, over 5.5-inches. This gives a big 401 PPI, which is lovely and sharp. Because of the display, images and videos look wonderfully crisp, and e-reading is very satisfying on the phone. Given a Kindle is only half an inch bigger than the Smart ultra 6, with a display this good you won't be needing one.
Vodafone are also keen to emphasise this is not just a 'FHD display', it is also an 'IPS Quantum' display. Simply put, this means colours are even more rich and vibrant than on a regular IPS panel, while viewing angles should be fantastic. The display on the Smart ultra 6 certainly did not disappoint. Colours are exceptional, with a high contrast ratio which mean blacks are extra dark while lighter colours really pop.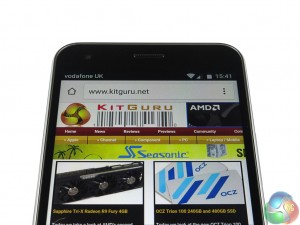 Viewing angles are fantastic too, but I could not say I noticed an improvement over a regular IPS panel. Still, images and text still look great at different angles, and I noticed no colour shift whatsoever. Sharing the screen between a group of friends, for instance, would pose no problems at all.

Finally, the brightness of the Smart ultra 6. The results here were good, but not as good as other aspects of the phone. Indoor usage posed no problems whatsoever, but outdoor usage is where we see how bright the display really is.
In bright sunlight, it was usable, but not quite ideal as I had to squint ever so slightly. Still, it is not bad at all and is considerably better than some other phones – such as the HTC Desire 820 I reviewed a couple of months ago.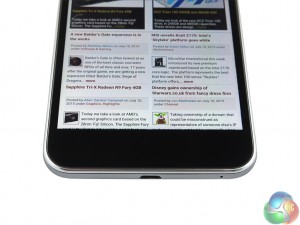 On the whole then, the display is absolutely fantastic. If this display was on a £500 flagship I would be effusive with my praise, so considering Vodafone have fitted such a great display into a phone which costs just £125 I can only say 'wow.' I have no idea how they have done it, but it is fabulous and a real strength of the Smart ultra 6.