The battery life is an area I was expecting to be particularly strong, as a 3000 mAh capacity should be more than enough for a FHD display – especially considering the Snapdragon 615 CPU is extra efficient.
It turned out to be good, but not quite the powerhouse I was hoping for. For real-world usage, it could last a day fairly comfortably, but I cannot see a regular user getting two full days like Vodafone claim on their website.
It could happen, but it would have to involve a lot of time on standby rather than in actual usage. Still, for one day it will last no problem, which is all you really need since most people can just charge the Smart ultra 6 overnight.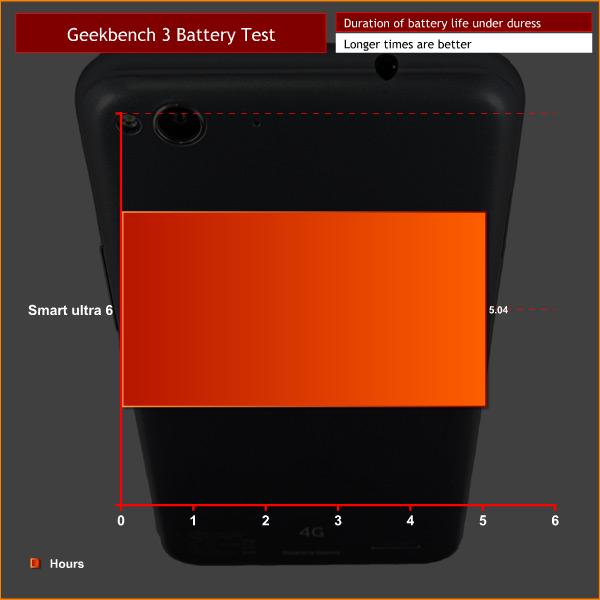 We are also adding in a new battery benchmark to our phone reviews. This is the battery test included within Geekbench 3, which loops its hardware benchmark until the device fails. The Smart ultra 6 lasted 5:04:40, which means it has a battery score of 2031.
Unfortunately, as this is the first phone we have tested using the benchmark, I have nothing to compare it to. However, in future all our tests will have at least one comparison so you can see how different devices stack up against each other.