All in all, there's a lot to like about the Razer Blade Pro. It looks superb and will fit into both corporate and gaming scenarios, while its slick design is paired with a slim body, plenty of classy aluminium and excellent build quality.
It's great under the hood, too. The GTX 1060 is fast enough for 1080p gaming, the processor is reliably quick, and there are also solid memory, storage and networking loadouts. The screen is also better than the panels found on most gaming laptops thanks to its stonking contrast and decent colours.
And, finally, Razer's ergonomic changes make sense. The trackpad falls comfortably beneath the right hand and it just feels good, while the scroll wheel helps for work. The keyboard is a good example of chiclet design, too.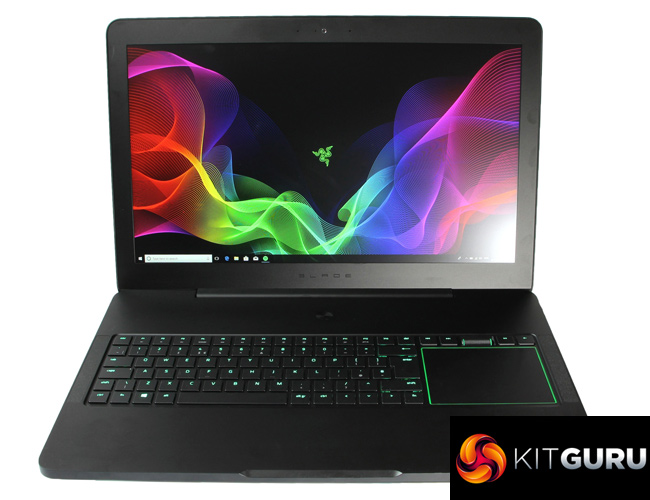 However, we do have quibbles. That keyboard is still a chiclet unit that struggles with fast-paced games, while the GTX 1060 isn't ideal for getting the most out of the 120Hz display. And, no surprises, battery life isn't good.
Our biggest issue, though, is the price. The Razer Blade Pro is an excellent bit of kit in almost every respect, but at £2099 it's just very expensive: machines with similar components are often hundreds of pounds cheaper, and it's also possible to get laptops with beefier graphics chips while spending a lot less cash.
Of course, those more affordable machines tend to be heavier, chunkier and with less quality throughout. That's where choices have to be made: if you're willing to compromise in those areas to save money and maybe get more graphical grunt, alternatives are worthwhile. But if you want plenty of power alongside exceptional design, the Razer's high price will be worth paying.
The Blade Pro with GTX 1060 is available from Razer for £2,099 HERE.
Discuss on our Facebook page HERE.
Pros
GTX 1060 is a reliable gaming GPU.
Rest of the specification is fast and solid.
Slim, light, sturdy and good-looking design.
Keyboard and trackpad are innovative and have good quality.
Screen is better than on most gaming notebooks.
Cons
Expensive considering the overall spec.
Chiclet keyboards still aren't great for gaming.
Battery life is underwhelming.
GTX 1060 can't fully exploit 120Hz screen.
KitGuru says: The Razer Blade Pro makes a barnstorming start with its excellent aesthetic and build quality, while it also has a good screen and innovative, high-quality ergonomics. However, it's very expensive and battery life isn't great. If you want a laptop that looks as good as it runs, the price will be worth paying – but alternatives offer similar power for much less cash.