For this test, we ran the Razer Blade Pro through Time Spy, Fire Strike and Fire Strike Extreme. We have listed results for the overall score, the CPU only score, the GPU-only score and physics.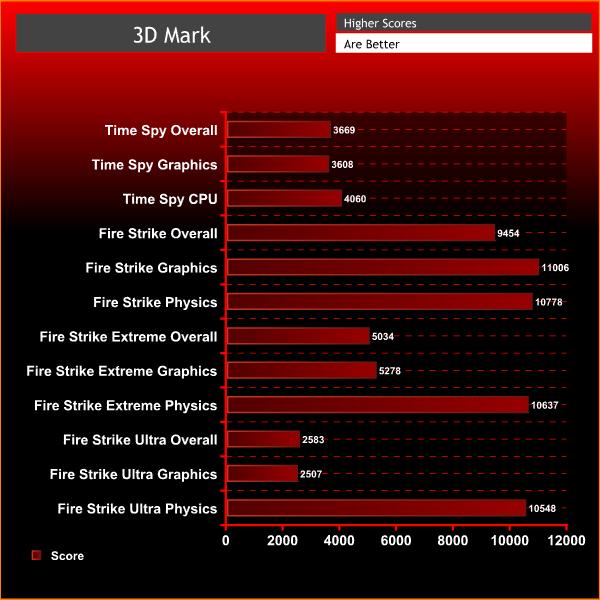 We have no qualms with the Razer's 3DMark scores. Its Fire Strike Graphics result of 11,006 points is only a few hundred points behind the Asus Scar laptop, and all of the Blade Pro's graphics results are better than the graphics scores from the Asus GL702ZC, which has a Radeon RX 580 graphics core.
Those results mean that this laptop will run any current game at 1080p. It won't struggle with graphically heavy work, either.
There's a spanner in the works, though: that PC Specialist Defiance IV. It's much cheaper than the Razer, but it's got a GTX 1070 graphics core. That helped it score 12,987 in the Fire Strike test – more than 3,000 points ahead of the Blade Pro. That'll make a big difference to the frame rate of your favourite games, and it'll also help with outputting to higher resolutions screens or powering VR headsets.