Despite being just the second wireless gaming mouse we have seen from Corsair, the Harpoon RGB Wireless is another solid offering.
Unlike the Dark Core which launched last year with lots of buttons, extra side grips and a more feature-rich design, the Harpoon RGB Wireless is very much designed to offer a simple gaming experience for those who still want the convenience of a wireless connection.
It's generally successful, too. The ergonomic shape is comfortable and build quality is also good, despite the fact that this mouse uses essentially the same shell as the budget Harpoon RGB from two years ago.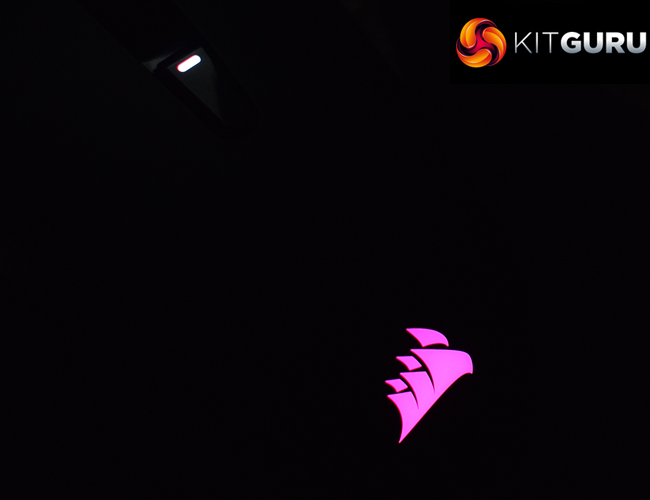 Corsair has also introduced its new SLIPSTREAM wireless technology, and it definitely works very well – to the point where the latency and connection was just as good when used wired or wirelessly. The PMW 3325 also proved to be a reliable performer, and I had no issues at all when tracking.
I did have a couple of issues with the mouse, though, the first being the buttons – there was a lot of post-travel which made rapid clicks feel a bit wobbly and mushy. I also noticed the increased LOD that comes from using the PMW 3325 sensor. Neither are major issues, but they do hold the mouse back slightly.
So overall, the Harpoon RGB Wireless is a solid wireless mouse. At £54.99 it is certainly not a top-end wireless peripheral like the Mamba Wireless or G Pro Wireless, but if you want a reliable wireless connection, a comfortable shape and good battery life, this will do the job nicely.

You can buy the Harpoon Wireless for £54.95 from Overclockers UK HERE
Pros
Comfortable shape.
99g and wireless is relatively light.
Good battery life.
PMW 3325 isn't top-end but still performed well.
Wireless connection worked flawlessly.
Cons
Buttons suffer from post-travel.
Higher than normal LOD.
KitGuru says: The Corsair Harpoon RGB Wireless is a solid option for those who want a reliable wireless mouse without paying the big bucks for a top-end model.