As usual we used a Spyder4 Elite Colorimeter to test the picture quality, measuring its out-of-the-box brightness, screen uniformity, gamma, colour gamut and accuracy (Delta E). We then calibrated the screen and took some measurements again. Unless otherwise stated, all the tests were run in the default 'Racing' OSD preset.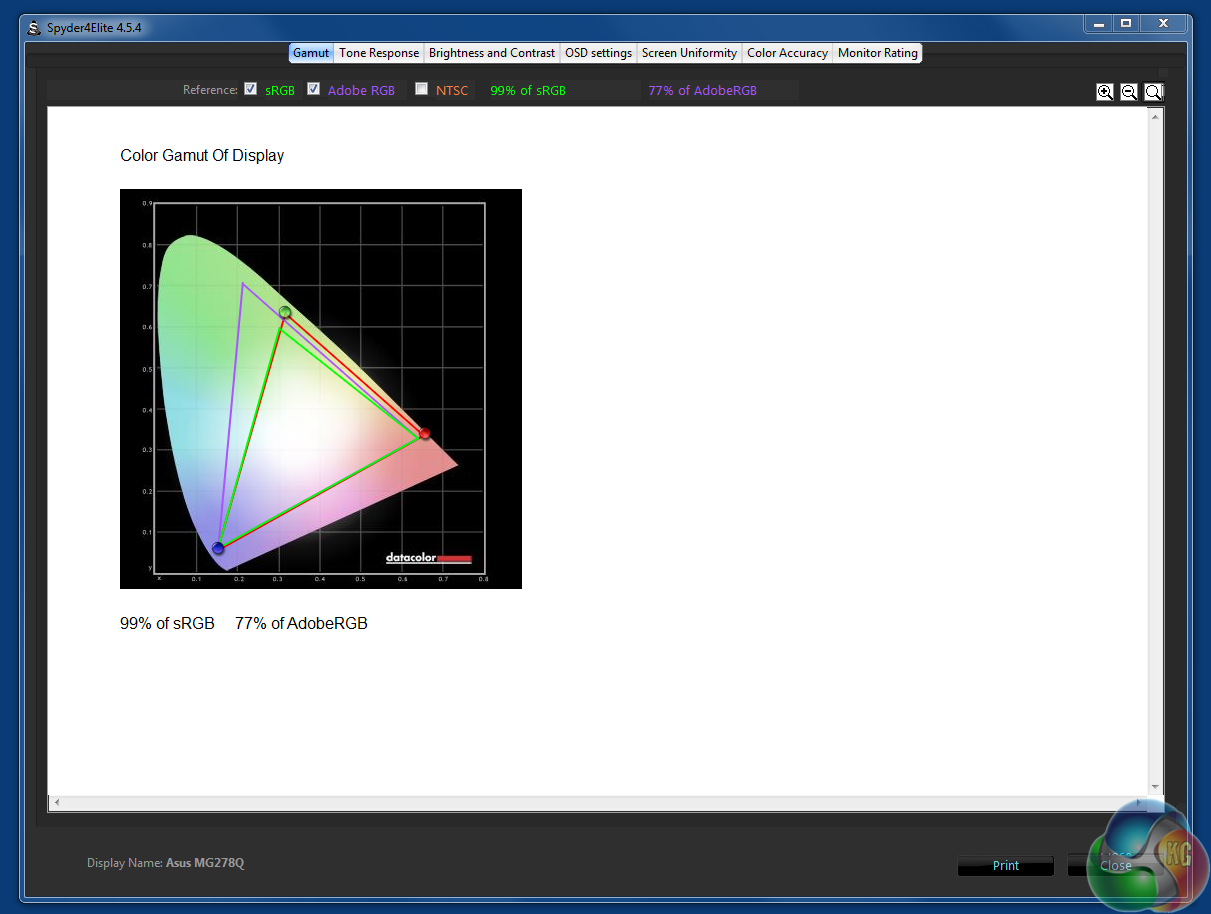 100 per cent sRGB and 77 per cent Adobe coverage puts it in the same region as the M279Q.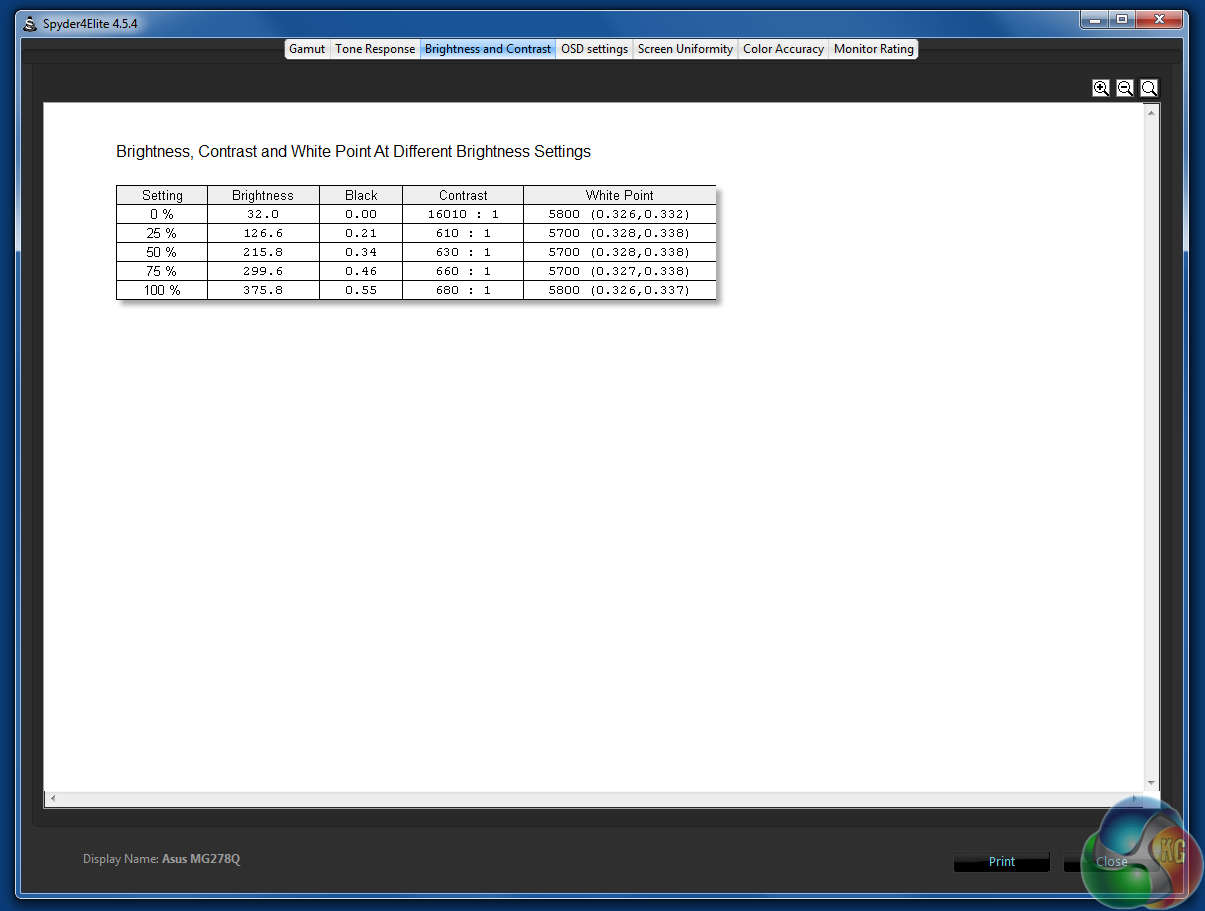 375 nit maximum brightness is comparable with the M279Q, although its contrast is slightly reduced. By default, the white point hovers around 5800k.
The black point of 0.55 is a good result, although again not quite as impressive as the M279Q and its IPS screen.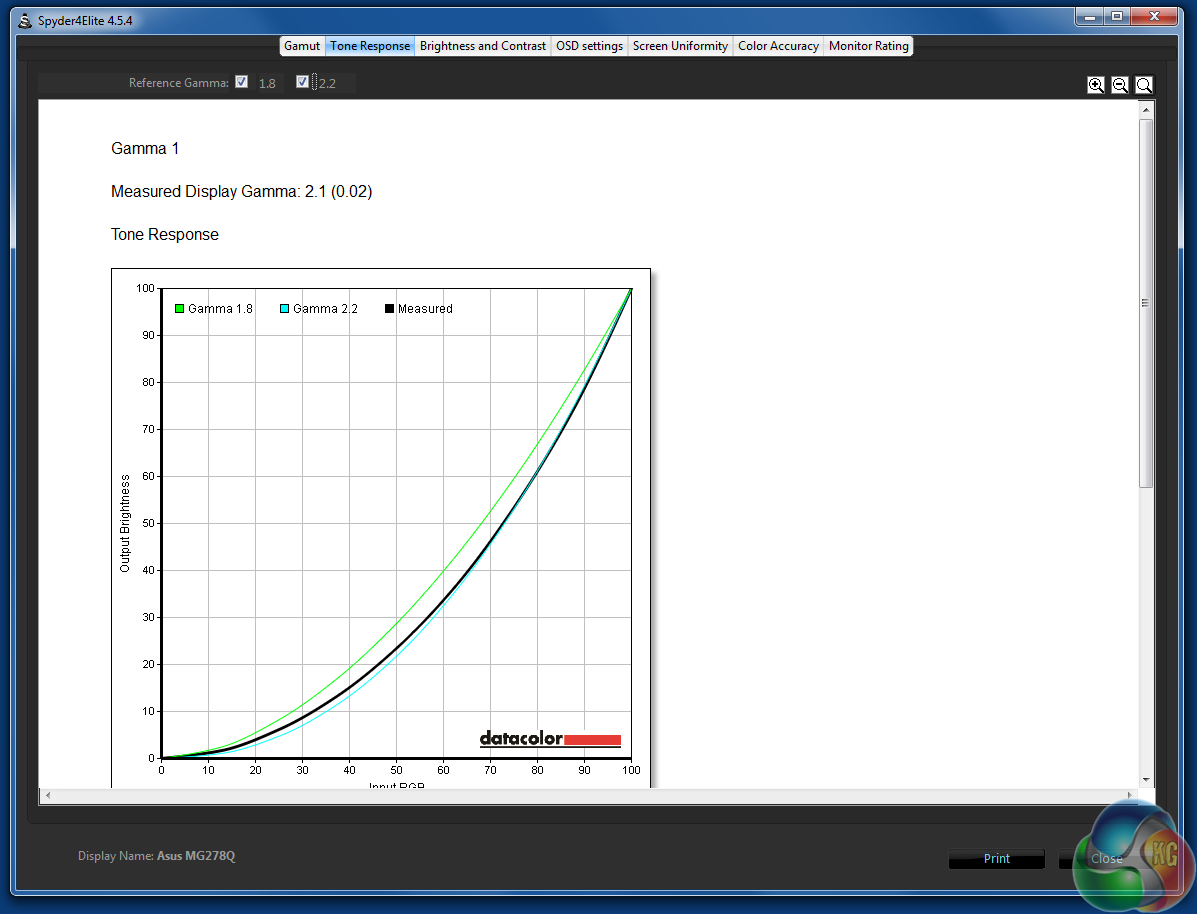 As with the M279Q, it hits a gamma of 2.1 exactly.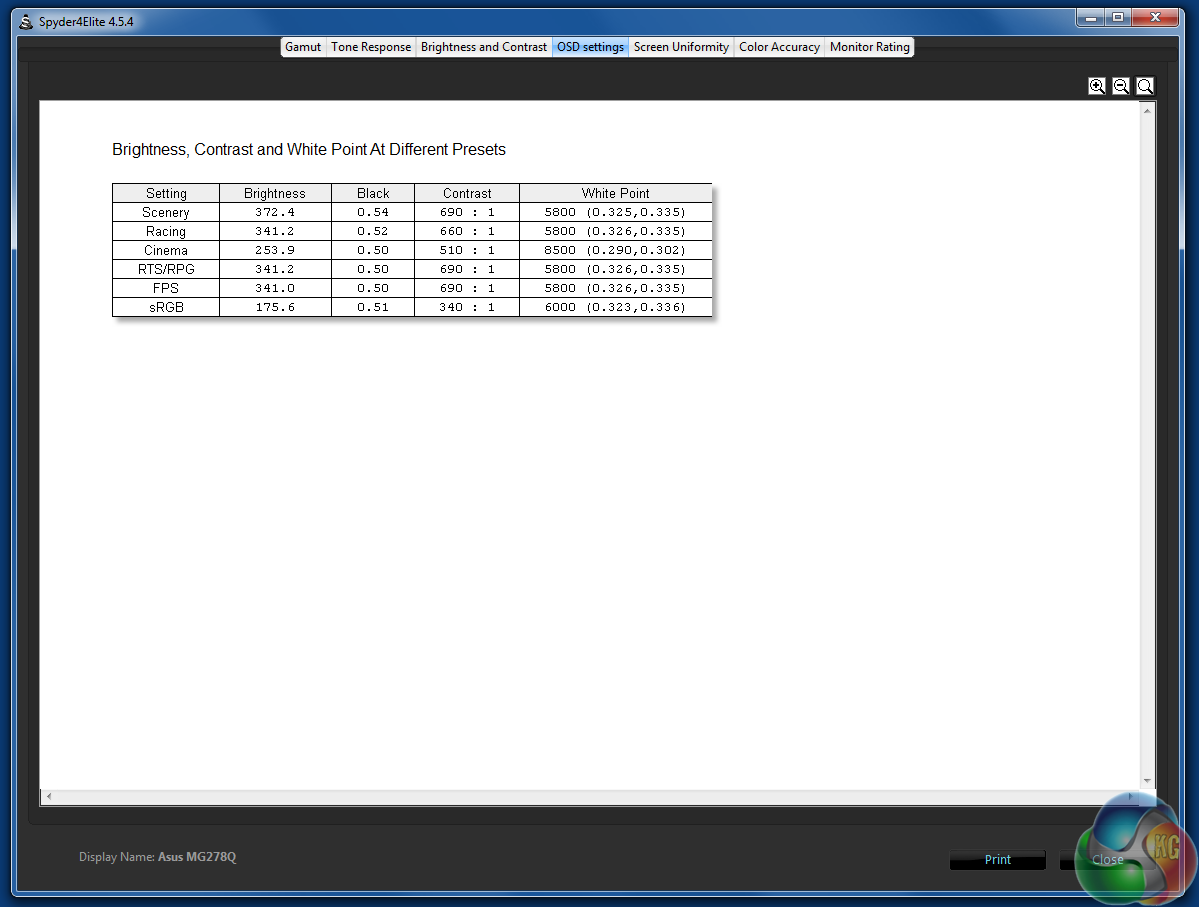 We tested the brightness, contrast, white point, black point and colour temperature of all the presets. The results confirm what our eyes tell us – that some presets are a bit darker, while others look brighter, and warmer.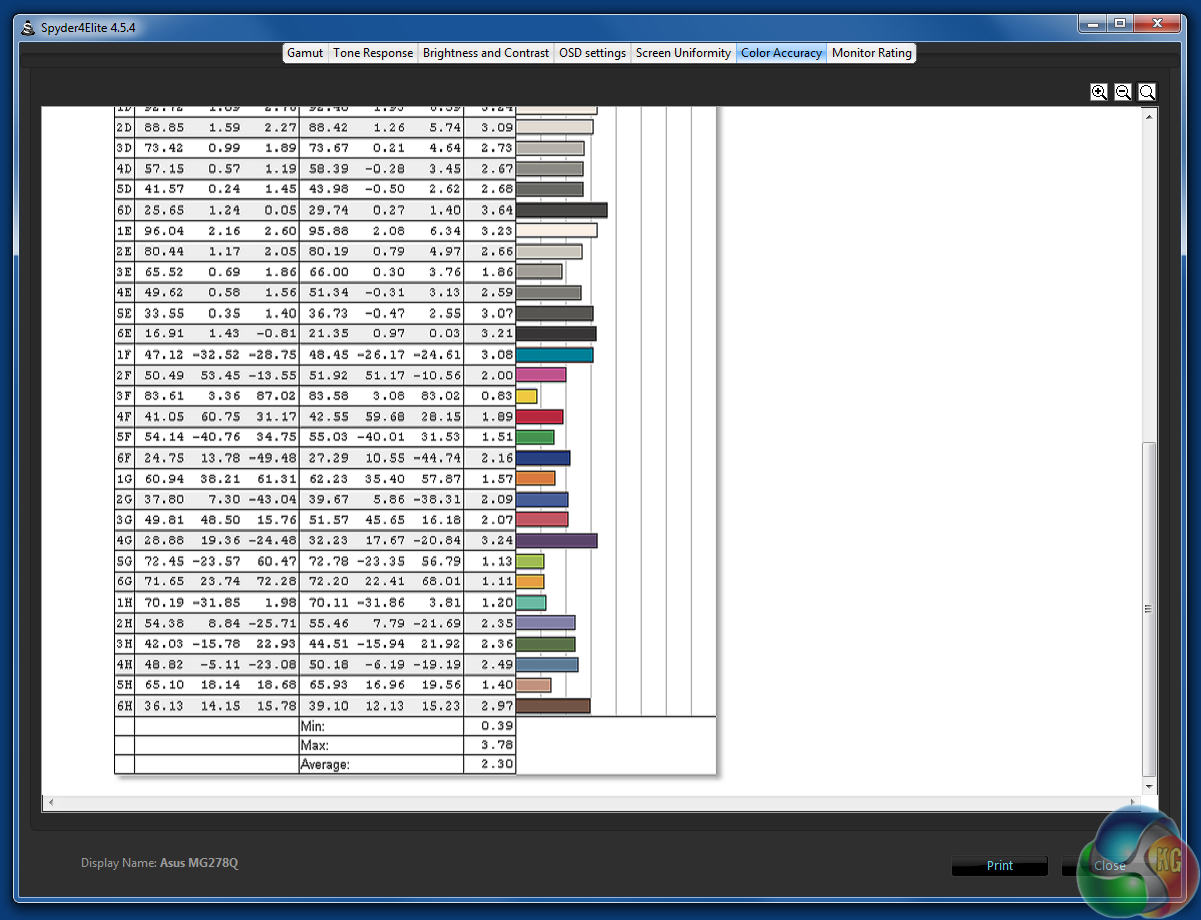 As with all gaming screens, absolute colour accuracy is not a major concern unless the screen is set to sRGB mode. In the default 'Racing' mode it's not a terrible result though.
After calibration the M278Q looked a little less saturated, and richer to our eyes, a definite improvement.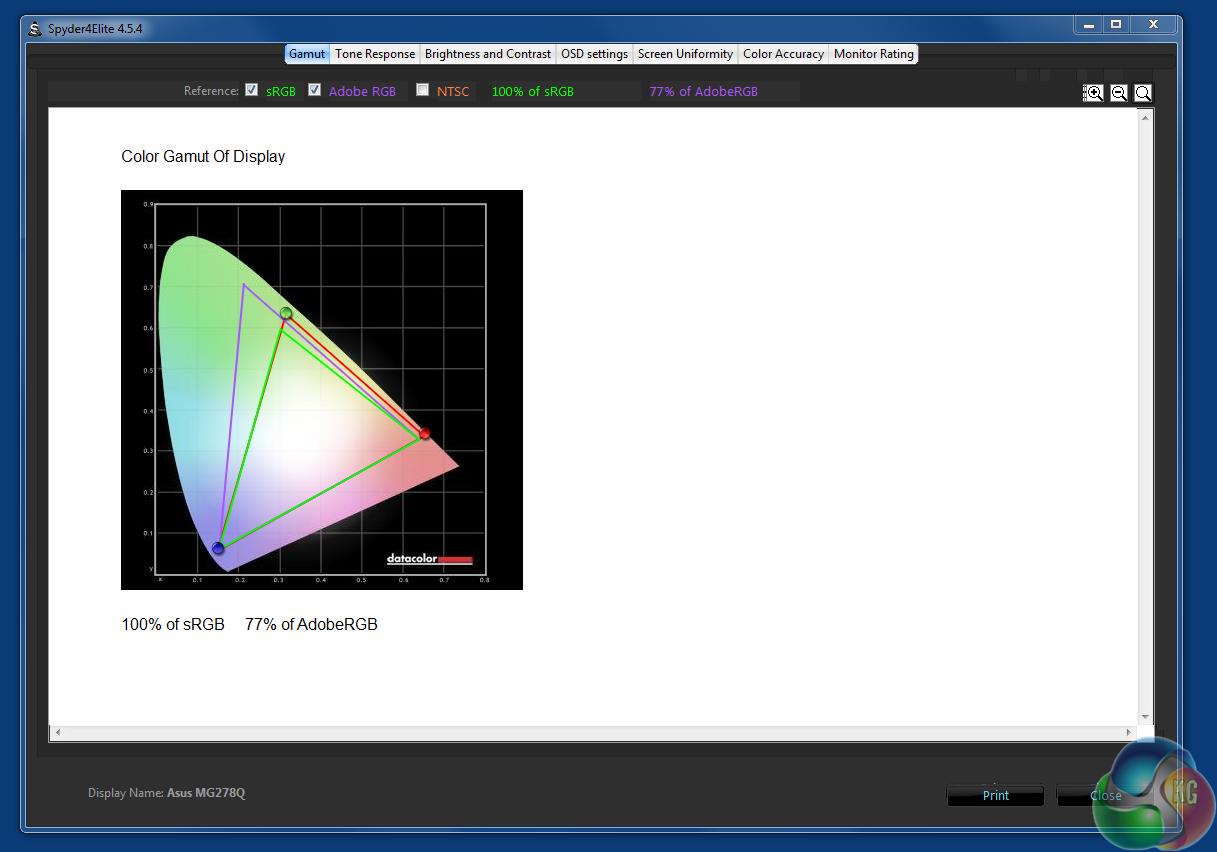 When calibrated, sRGB and Adobe coverage remains unaffected.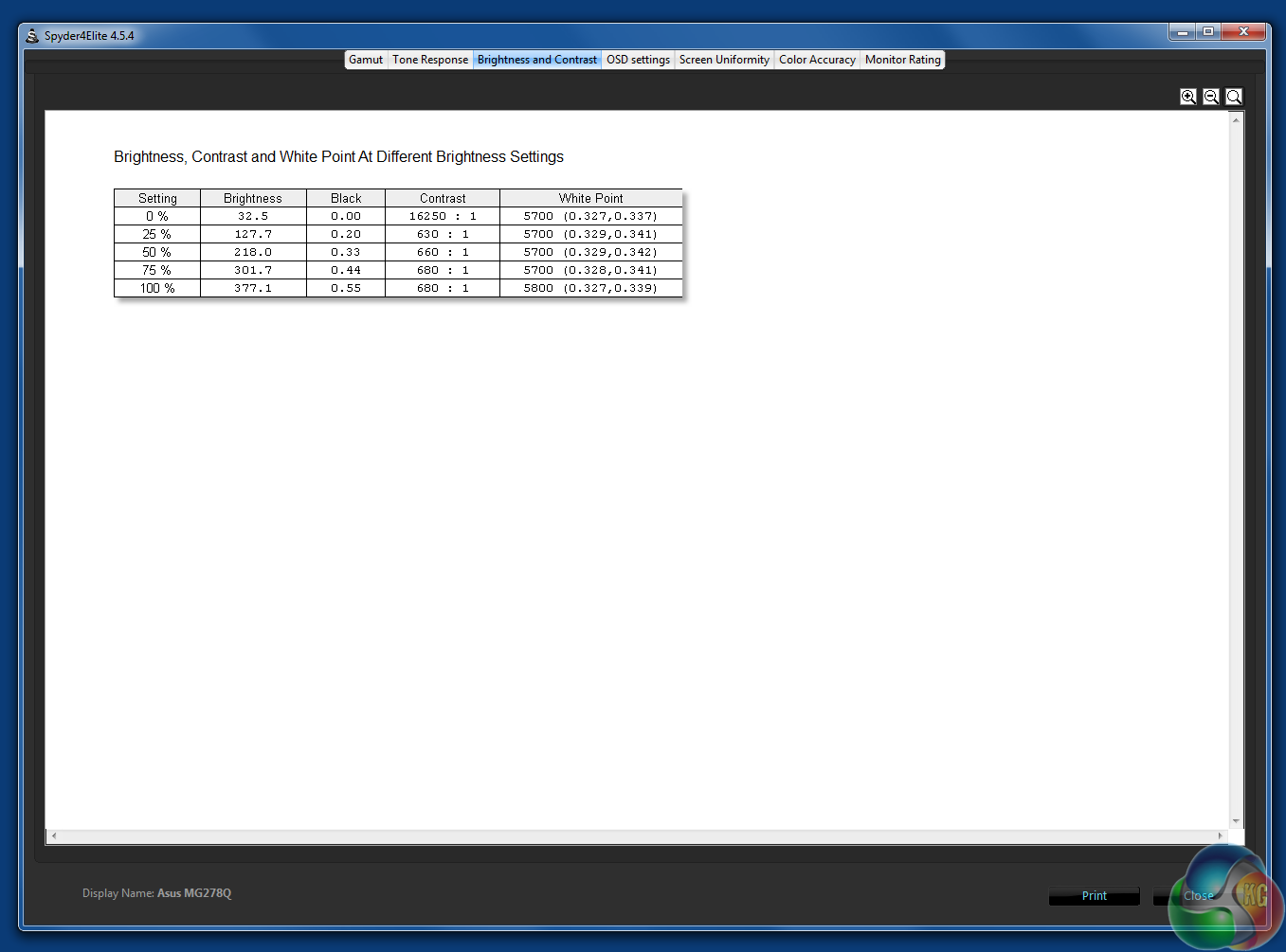 Brightness and contrast likewise are almost identical.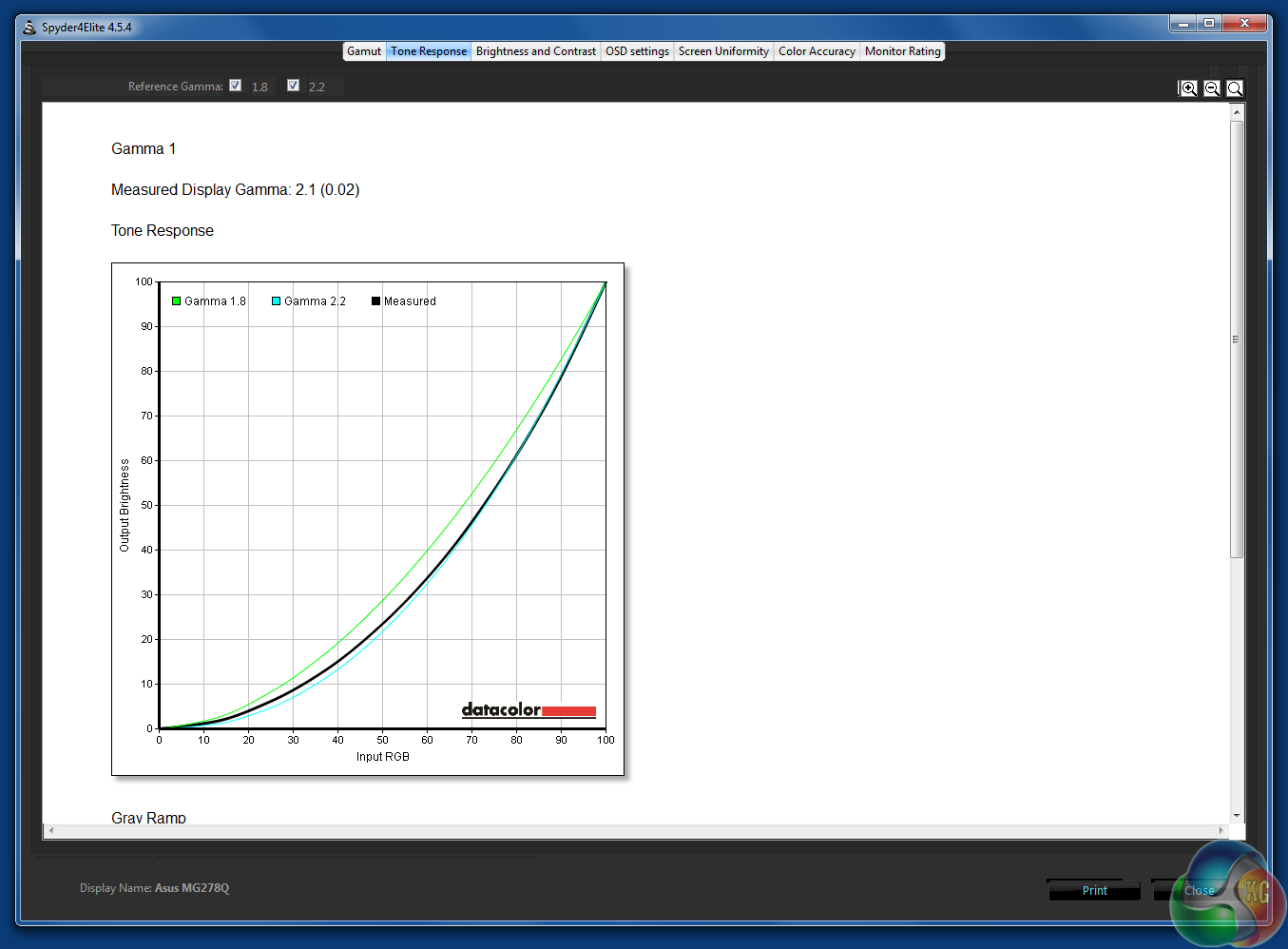 And again, the gamma remains the same.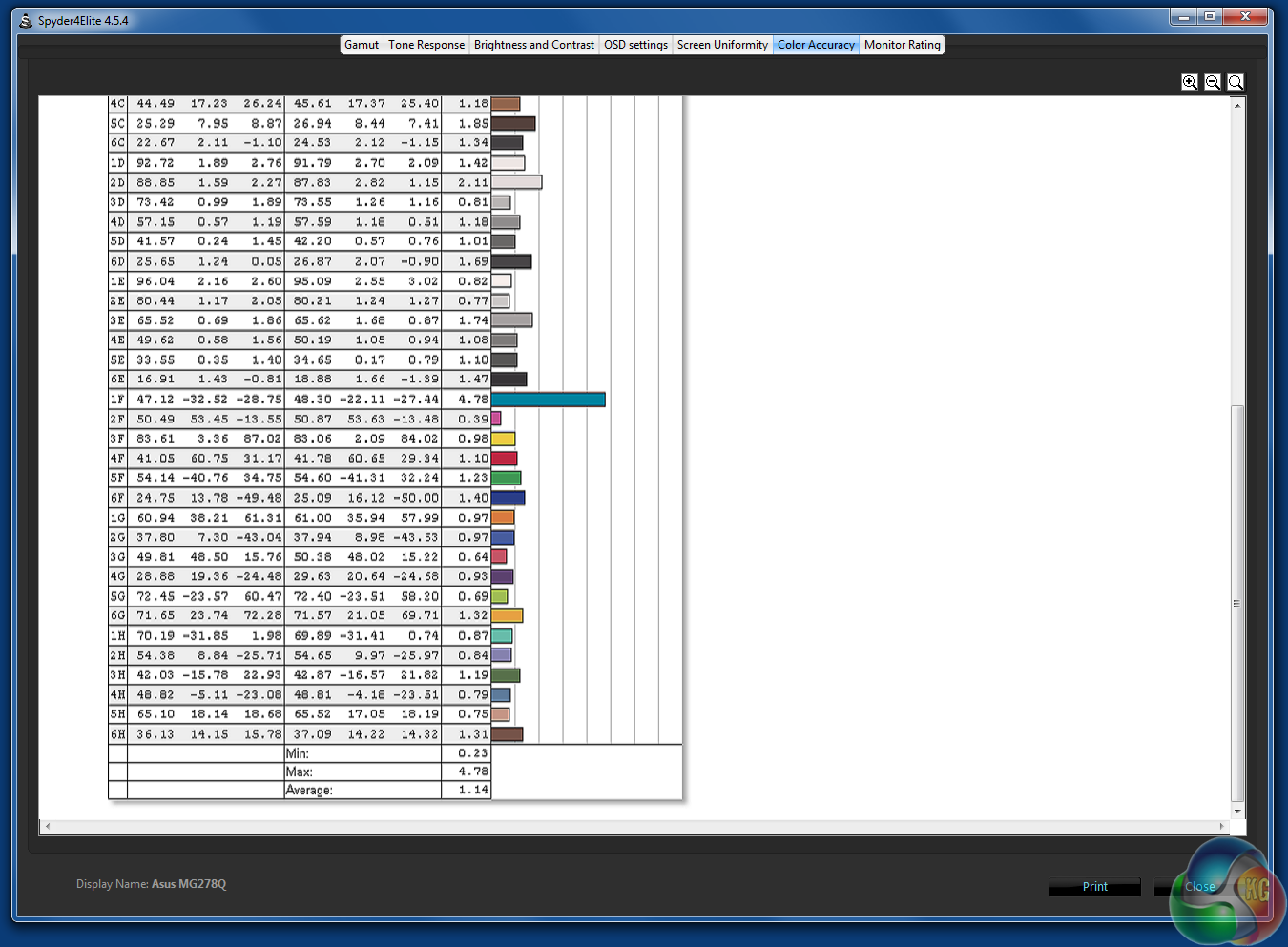 The Delta E results improve greatly though, with a result below 2.
Overall, these scores indicate great TN panel quality, far superior to TN panels of the past. In terms of measured brightness and contrast there is nothing to complain about.
Subjectively, a TN panel isn't quite as nice to look at as IPS. Even a great example of TN technology such as this doesn't look quite as sharp as an IPS screen. But that's the price you pay for 1ms response times.
We also tested the sound, and as with most display speakers, the volume (and particularly the bass) wasn't very loud, but it wasn't at all tinny. Music sounded fine playing through it, but you would probably want something better for a party.
And lastly we measured its power consumption as 40.7 watts on 100 per cent brightness.