As we would expect, the Asus MG278Q is better for AMD Freesync gaming than the MG279Q. That said the MG279Q incorporates an IPS panel so overall picture quality is higher. That's not to say the MG278Q is bad in any way – in fact, it's panel is one of the best TN screens we have tested, exhibiting high brightness and excellent contrast. It also helps that it is significantly cheaper than the MG279Q.
So it all boils down to your priorities. The MG278Q is a great FreeSync display, and with a low 1ms response time, it's probably a better buy if you spend more of your time gaming than anything else. There is some strong competition from other manufacturers, but this display has a few additional benefits. It offers a WQHD resolution, a great OSD, and the joystick is really handy to quickly flip though menus.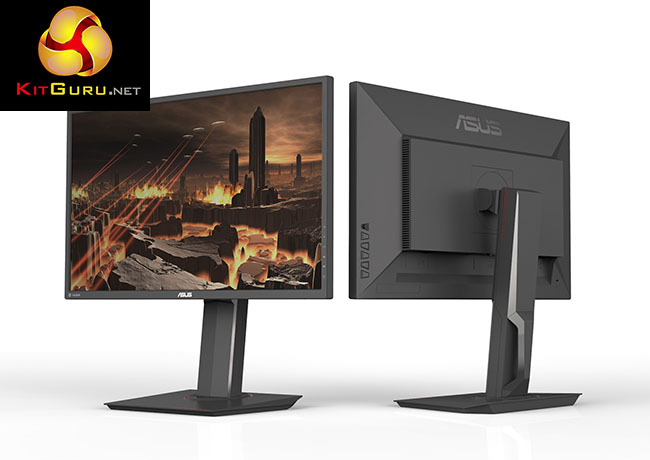 It's still a TN panel though, and the viewing angles are good, but not perfect. The picture just isn't as crisp as IPS, and based on desktop picture quality alone, we'd go with an IPS screen every time. But this is a display for fast-paced gaming rather than Photoshop work. For 1ms gaming, this is an unavoidable compromise since IPS panels cannot hit response times greater than 4ms.

If you're not a gamer, there really is no reason at all to buy a TN FreeSync screen. There are many alternative IPS panels that give a better picture on the Windows desktop.
If gaming is something you dabble in occasionally, or aren't too obsessed with FreeSync being turned on all the time, the MG279Q still supports adaptive sync up to 90Hz and has all the benefits of IPS technology – admittedly with a heftier price tag.
There's plenty of competition too as many other vendors sell high quality FreeSync displays. Asus has a few advantages though. But the Asus MG278Q measured up well against them. The screen really is good, its contrast ratio and brightness are excellent and the well designed OSD and joystick are a unique benefit as well.
Discuss on our Facebook page, over HERE.
Pros:
FreeSync between 35Hz and 144Hz.
Good brightness and excellent contrast.
OSD that's easy to navigate.
High quality TN panel with 1ms response time
Cons:
TN panel, so worse viewing angles than IPS screen
Still notably pricier than a display that doesn't support adaptive sync
Kitguru Says: Although the MG278Q is a bright panel with excellent colour reproduction, the superb gaming performance with AMD FreeSync is the main reason to buy it.