The Microlab Solo 8c speakers arrived in a huge brown box. Not the most glamorous packaging in the world however it gets the job done.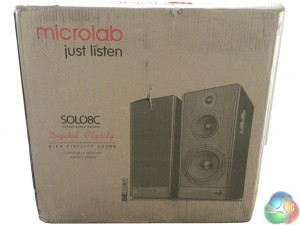 Once you open the box you will find the two speakers covered up, sandwiched between two foam place holders.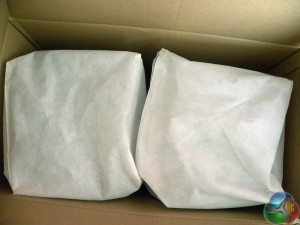 Once the speakers are out you will find some thick, high quality leads and connectors for multiple devices, some instructions and a little remote: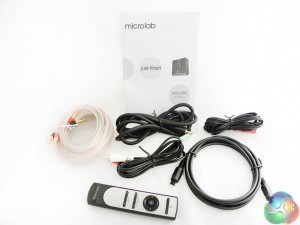 The speakers come with the front covers already attached but you will have to remove them before setting up in order to take out the two plastic shields protecting the Tweeter. The covers require a bit of force to remove but are well made and feel sturdy in the hand.
There are a few connections on the back of the speakers: two for pairing up the right speaker to the left and then four to be used for pairing them up to a PC, media player or TV.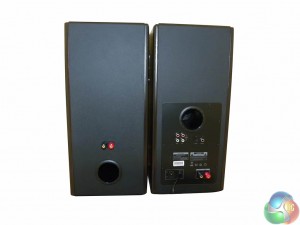 The Solo 8c's are a big pair of speakers so if you were thinking of using them with your PC, you might want to make sure that your desk is big enough to have them in the optimal listening position. In a living room – next to a TV, this is less of a concern.