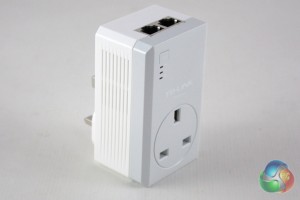 The adapters are quite large in size compared to other powerline network adapters, however they feature a pass-through for the power socket.  This means that the socket can still be used while using the powerline network adapters, which could be useful for a number of users.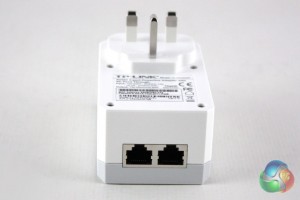 Perhaps the most significant differentiating factor of these adapters is the inclusion of two Ethernet jacks in each, meaning you can connect two devices at the other end without requiring a separate switch.  This will be particularly useful for those users who have multiple devices in wireless dead spots.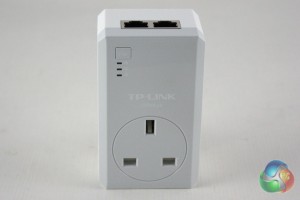 The adapters are finished in a combination of matte-white plastic (for the main body of the unit), and gloss-grey plastic for the main faceplate.  On the front of each adapter we find a 3-pin power socket, as well as a pairing button and three LED indicators.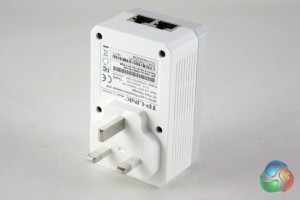 We find the two gigabit Ethernet ports on the top of the unit, meaning that the cables will protrude upwards from most power sockets.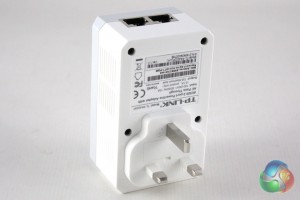 On the reverse side of each adapter, we find the 3-pin power plug alongside a label featuring model details, the MAC address and password.