Overall we are impressed with what the TP-Link AV500 powerline network adapter kitt (TL-PA4020PKIT) brings to the table.  While it does not seem to offer as good performance up close as a high-end wireless router, it excels when it comes to long range performance.  It also offers some interesting additional features such as the power socket pass through and twin Ethernet jacks.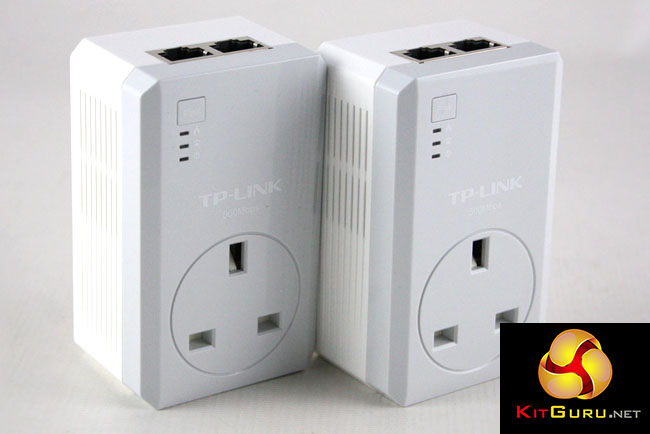 The excellent long range performance of the kit makes it ideal for those people who are looking to fill wireless dead spots, especially for those devices which require high bandwidth.  At short range, though, a high end wireless router offers better performance.
Perhaps the most appealing aspect of the AV500 powerline network kit is the easy of setup.  Despite featuring pairing buttons on each of the adapters, we didn't have to use these in practice.  In fact, we simply had to connect up the cables and plug in the adapters.

At a price of £47 from Overclockers UK, the TP-Link AV500 is quite pricey for a powerline network kit.  However, it boasts an impressive feature set and specification which will justify this price for those who are looking for high bandwidth or twin Ethernet ports.
Pros
Easy set up.
Twin Ethernet jacks.
Power socket pass through.
Decent long range performance.
Cons
High price.
Only offers performance  advantages at long range.
KitGuru says: A decent product from TP-Link which offers an impressive feature set and decent performance.