We tested the peak power consumption of a NAS at the wall during a run of CrystalDiskMark 5.0.2 as this version of the benchmark runs the read and write benchmark suites separately so it's easier to monitor what power the device is using during each function.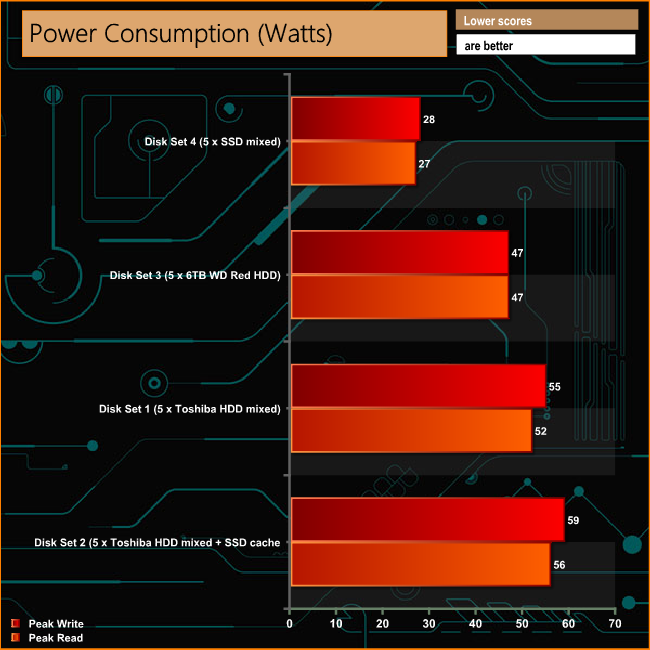 No real surprise to see that the SSD disk group is the most power efficient. Installing an SSD cache drive increases the peak read/write power requirements of the Toshiba mixed disk setup by 4 Watts.
The pair of Toshiba X300 series drives used in the mixed drive group are particularly power hungry at 11.3W each, whereas the remaining Toshiba P300 drives of the group use 6.4W and the WD Reds make do with just over 5W each.