Last updated on January 4th, 2017 at 12:06 am
Crystalmark is a useful benchmark to measure theoretical performance levels of hard drives and  SSD's. We are using V3.0.3.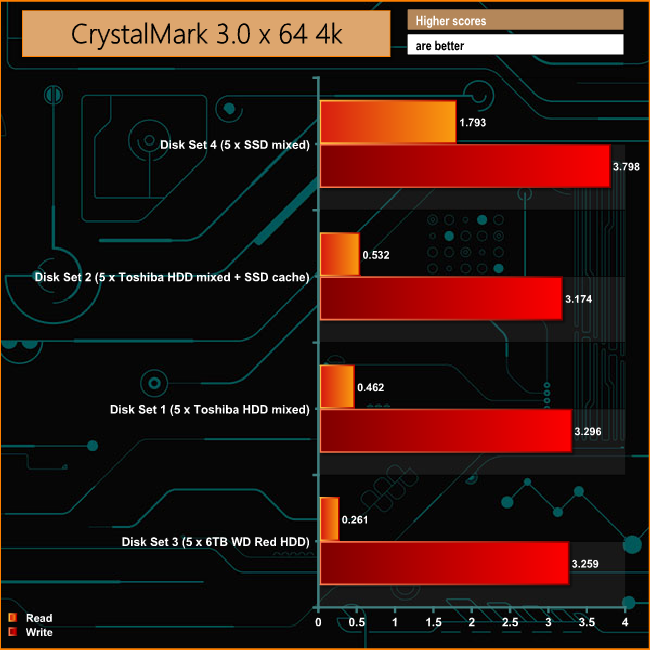 It comes as no great surprise to see that the SSD setup is the fastest when it comes to reads and writes. The SSD cache gives the mixed Toshiba drive setup a small boost in read performance.