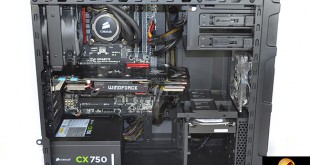 Combining the market's current bang-for-the-buck kings, Chillblast builds its Fusion Barbarian gaming system around the Devil's Canyon Core i5 4690K processor and Gigabyte's G1 Gaming GTX 970 graphics card.
Backing up the powerful frame-rate generators are 16GB of DDR3 memory and a 120GB Samsung 850 EVO SSD. How does the Chillblast Fusion Barbarian gaming system perform outside of its specification sheet?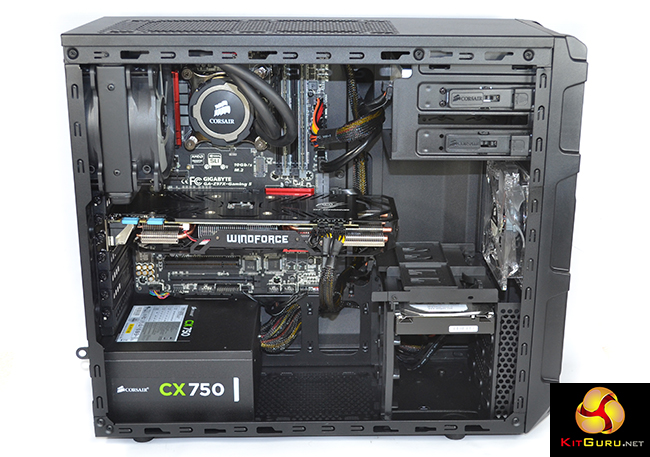 Chillblast calls upon Gigabyte's mid-range Z97X-Gaming 5 motherboard to control the system's components. A gaming-calibre audio system, Killer networking chipset, and multi-GPU support are some of the motherboard's core features.
Storage beyond the 120GB SSD comes by way of a 2TB Seagate HDD, while there's also an optical drive for good measure (they're little more than £10 these days). A trio of Corsair components – the SPEC-03 chassis, H75 CPU cooler, and CX750 PSU – house, cool, and power the system's components.
What sort of frame rates can be achieved from the Chillblast Fusion Barbarian, and can the system offer an intrusion-free usage environment while pushing those pixels?
System Configuration:
Corsair SPEC-03 Case
Intel Core i5 4690K overclocked to 4.2GHz
H75 Water Cooler
Gigabyte G1 Gaming GTX 970 4GB Video Card
Gigabyte Z97X-Gaming 5  Motherboard
16GB 1600 DDR3 Memory
120GB Samsung 850 EVO SSD
2000 GB 7200rpm HDD
Corsair CX 750W PSU
24 x DVD RW
Windows 8.1 64 bit
5 Year Warranty with 2 Years Collect and Return
Price for this system (at the time of writing): £1133.80 (inc. VAT)