Let's see how the demanding OC stress test thermal performance hierarchy changes with a 40dBA lock on the noise output.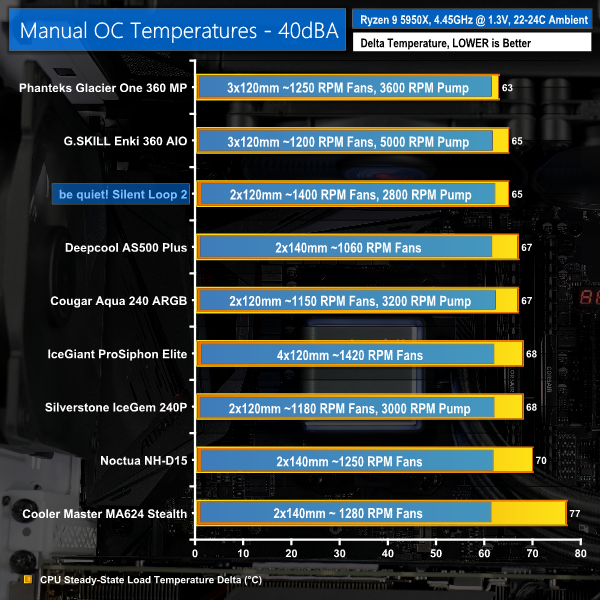 The Silent Loop 2 does a good job at maintaining much of its cooling performance despite running at 63% of its maximum fan speed, as dictated by the 40dBA lock. Now, we see the be quiet! 240mm AIO outperforming the competing dual-120mm liquid coolers as well as the dual-fan air coolers. In fact, the Silent Loop 2 matches G.SKILL's 360mm cooler in terms of temperature numbers, but the well-designed Phanteks and Asetek 360mm AIO is a step too far.
This is a positive result for the Silent Loop 2 and emphasises the superb noise-based performance efficiency of be quiet!'s quality Silent Wings 3 120mm fans. One could certainly argue that be quiet! is living up to the company name when factoring in cooling performance.