Sandra Memory Bandwidth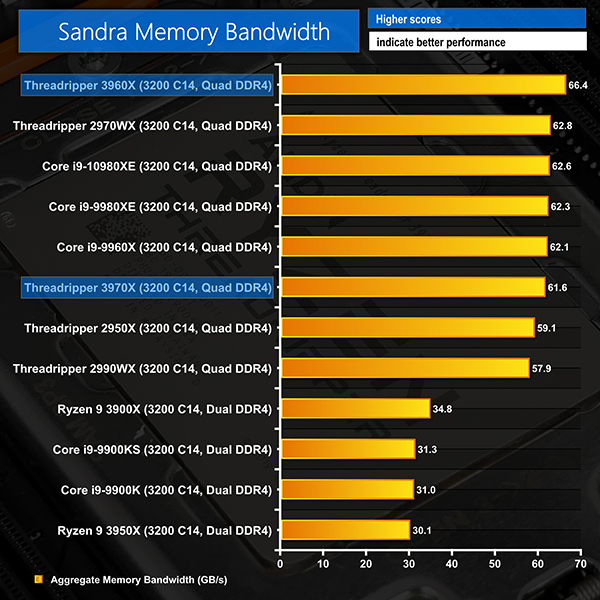 Memory bandwidth registers at over 60GBps with our 3200MHz C14 DDR4 sticks in quad channel. One interesting trend that we observed for both Threadripper 2000 WX and Threadripper 3000 is that the 24-core part consistently scores higher in the SiSoft test than its 32-core sibling. This is an odd, and repeatable, observation and could be related to the way in which the benchmark interacts with the memory on a per-core basis.

Either way, you get a healthy serving of memory bandwidth from Threadripper 3000 without any clear headaches caused by the centralised IO die and Infinity Fabric interconnects.
AIDA64 Memory Performance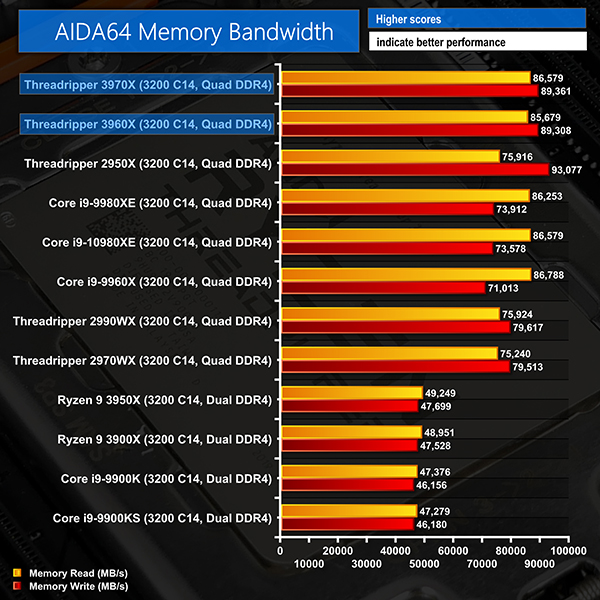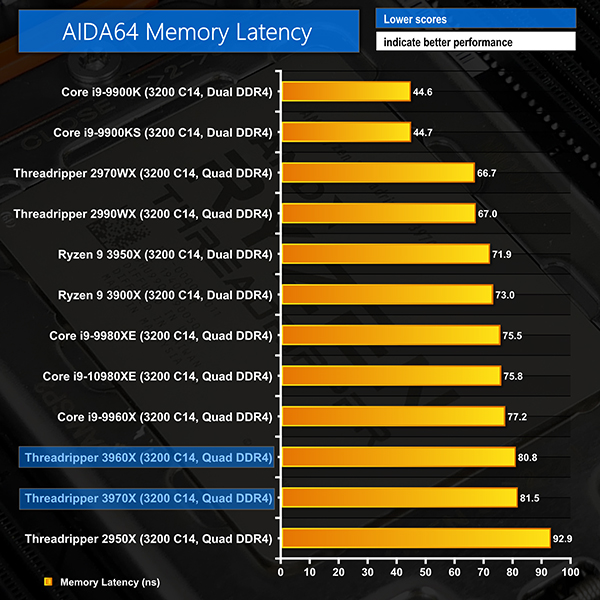 Memory latency is, however, an area where the central IO die seems to provide a performance penalty versus Intel HEDT and Threadripper 2000 WX processors. If you have workloads that are particularly sensitive to memory latency, perhaps such as system transactions for high-frequency trading, Threadripper's higher latency versus even the Intel HEDT Cascade Lake-X flagship is important to note.
Higher cache capacities may reduce the negativity of this in real workloads, but the latency increase to system memory still exists. We'll have to see if this latency penalty has a significantly negative impact on gaming performance.