Ghost Recon Wildlands

We run the built-in benchmark using a 1080P resolution and the Ultra quality preset.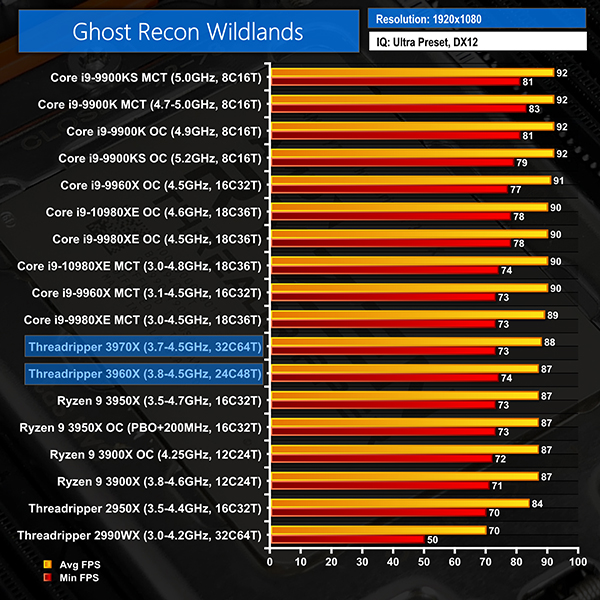 Hitman 2

We run the built-in benchmark using the Mumbai scene with image quality set to Ultra and the DirectX 12 mode enabled.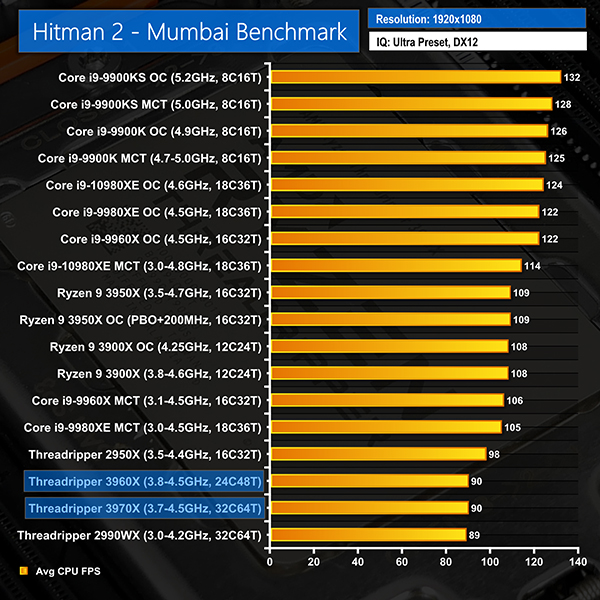 Shadow of the Tomb Raider

We run the built-in benchmark using the DirectX 12 mode, anti-aliasing disabled, and the Highest quality preset.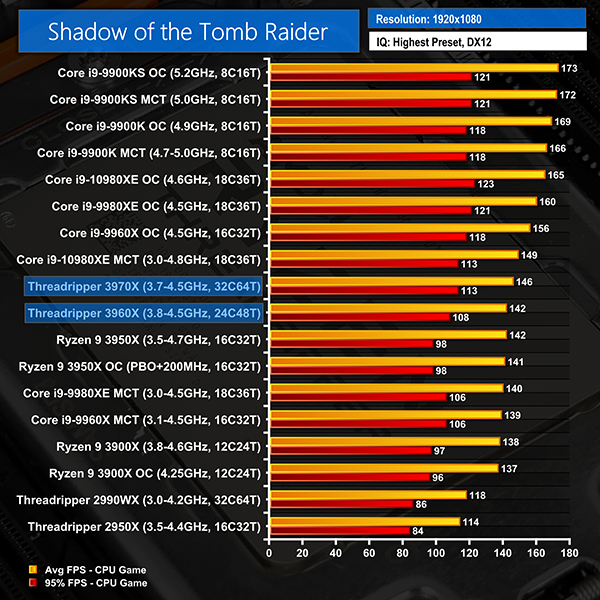 The Division 2
We use the game's built-in benchmark with quality set to Ultra, VSync disabled, and DX12 mode.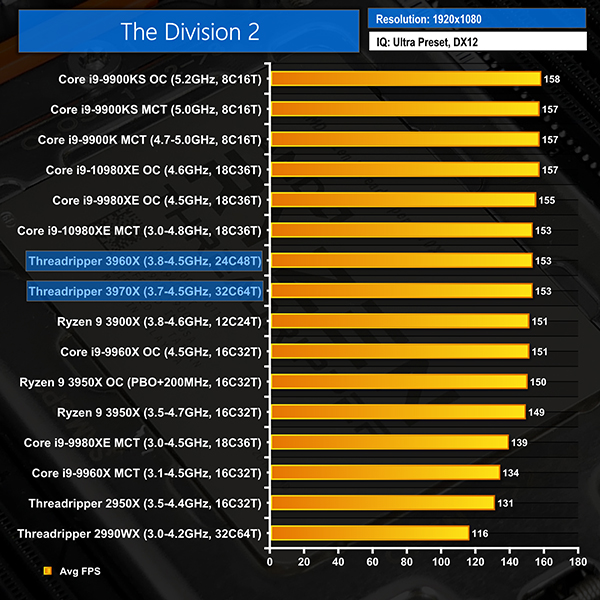 Compared to the Intel HEDT flagship Core i9-10980XE, Threadripper 3000 generally loses out by a few percentage points for average FPS. The margins are small, but Intel's HEDT chip does beat out Threadripper more often than not. Game Mode also fixes Hitman 2 performance by increasing the average FPS to 110.
Clearly, Game Mode is not required to deliver solid gaming performance in most titles, as was the case with the Threadripper 2000WX. It is now more of a troubleshooting feature that can be used when the odd game here-and-there decides it doesn't want to play nice with these high core count chips.
Either way, there's no reason why Threadripper can't be used to deliver a smooth gaming experience that is comparable to the mainstream Ryzen processors. That is, unless you're counting every last frame in your game, of course. We'd say that perfectly good gaming performance with very few real areas for concern is a nice bonus for $1400 and $2000 HEDT chips.