3DMark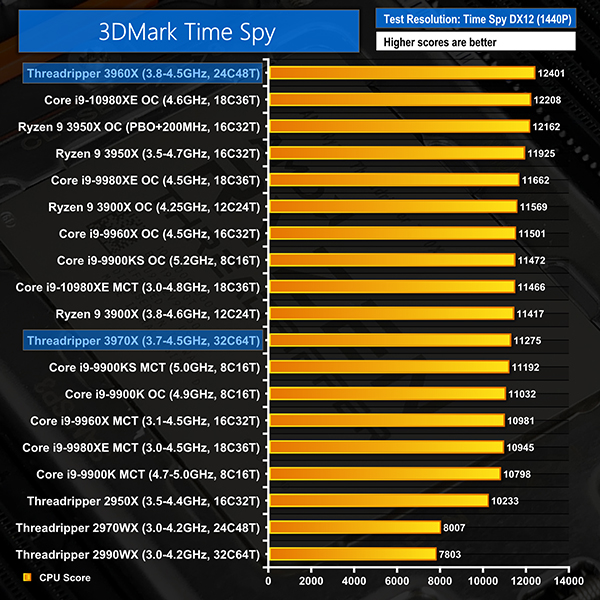 Ashes Escalation
Ashes of the Singularity Escalation is a well multi-threaded DX12 title that features a CPU-focused benchmark test. We use the game's built-in benchmark with quality set to Crazy.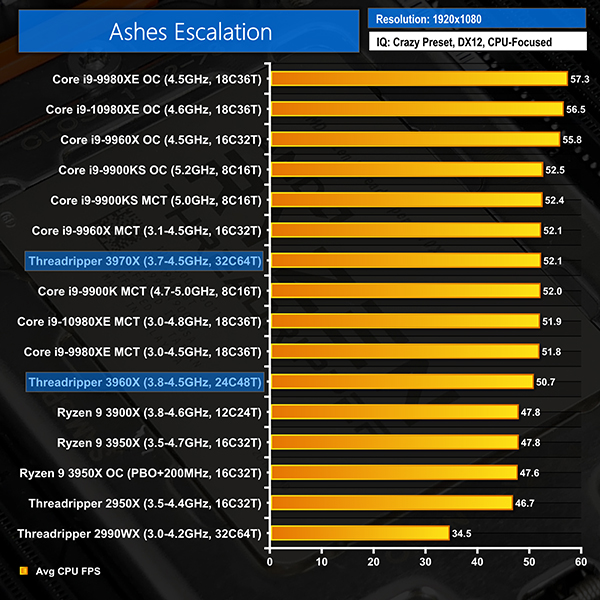 Deus Ex: Mankind Divided
Despite its age, Deus Ex: Mankind Divided remains a demanding title even for modern hardware. We use the game's built-in benchmark with quality set to Ultra, MSAA disabled, and DX12 mode.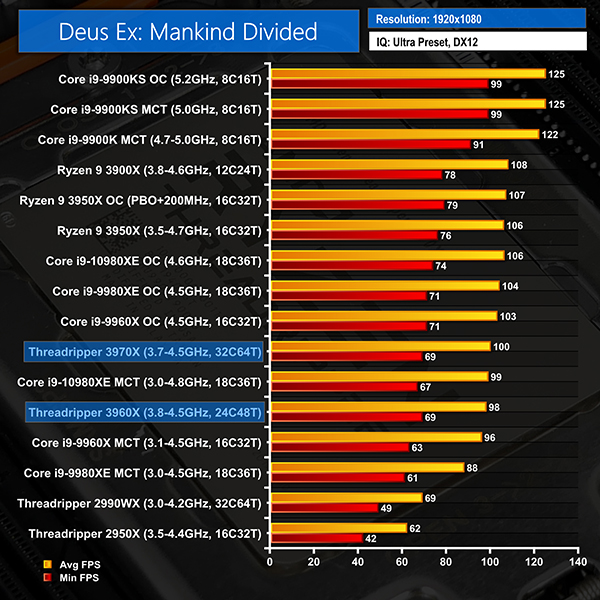 Far Cry 5
We use the Far Cry 5 built-in benchmark with quality set to Ultra.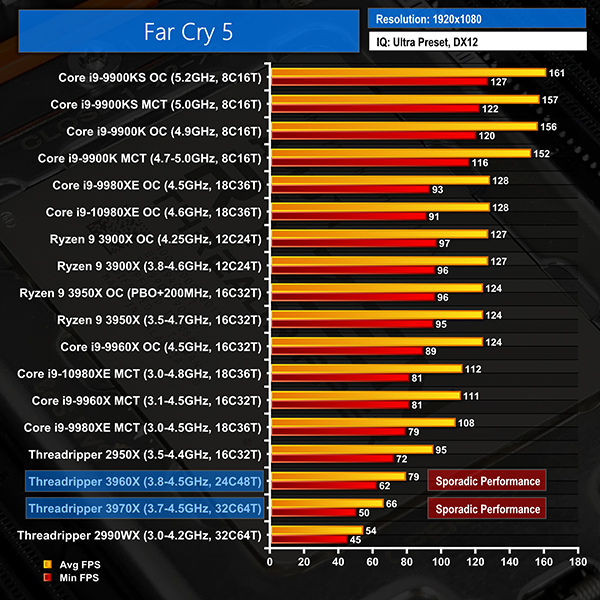 Grand Theft Auto V

Grand Theft Auto V remains an immensely popular game for PC gamers and as such retains its place in our test suite. The DX11-built game engine is capable of providing heavy stress to a number of system components, including the GPU, CPU, and Memory.
We run the built-in benchmark using a 1080p resolution and generally Maximum quality settings (including Advanced Graphics).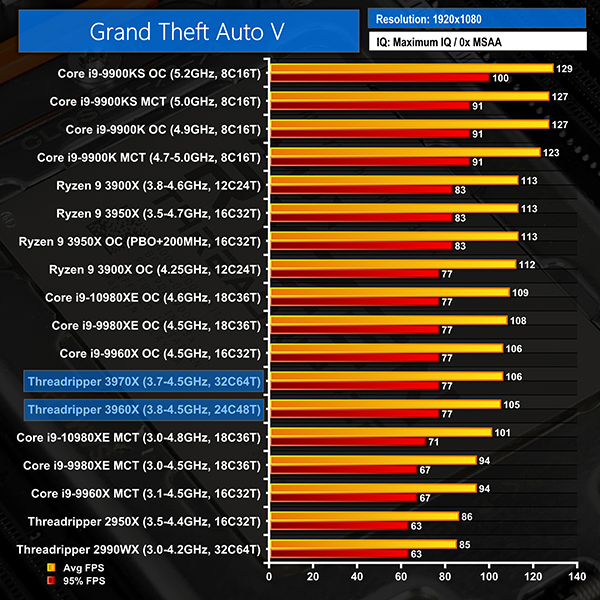 It is clear to see that the Ryzen Threadripper 3960X and 3970X are both perfectly competent gaming processors. That comes as no real surprise given that the central IO die avoids memory and PCIe accessibility headaches that plagues Threadripper 2970WX and 2990WX gaming numbers.
Overall, you'll get performance that is typically a bit slower than the mainstream Ryzen 3000 processors and their generally higher operating frequencies. Of course, that's when the gaming scenario is not GPU limited and the CPU performance differences are observable, such as high refresh rate 1080P gaming.
The Far Cry 5 result was lower than one would expect, with this title showing particularly sporadic performance from boot to boot. An easy way to fix this is to apply Game Mode within Ryzen Master, reboot the system as required, and drop down to 8-core, 16-thread operation. This boosted our Far Cry 5 FPS numbers on the 3970X to 113 average at 1080P.
Be sure to check out our sponsors store EKWB here