Sandra Memory Bandwidth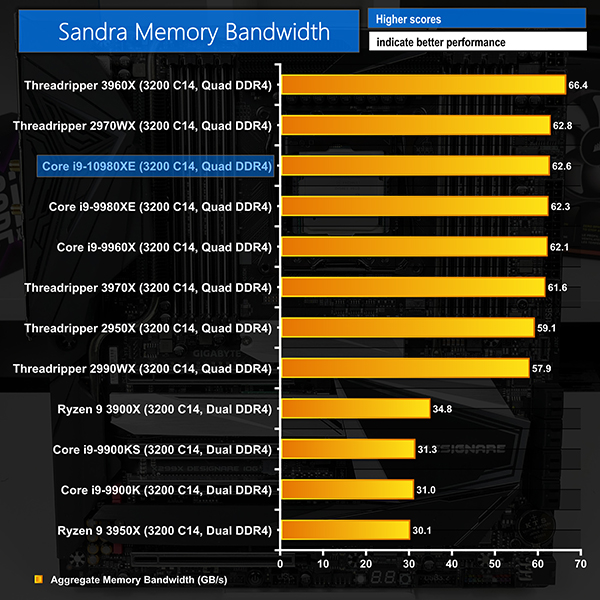 Quad-channel DDR4 and solid high-frequency support through X299 motherboards delivers good memory bandwidth performance for Intel's HEDT part. The official speed bump to 2933MHz in 1 DPC mode is good to see, though if you're using higher-speed XMP kits with an X299 motherboard, you won't see any bandwidth increases versus the older 16- or 18-core processors.

While Ryzen 9 3950X was generally very competitive against the more expensive Core i9-10980XE, quad-channel memory support is one of those features that Intel is clearly charging extra for and it's one that can pay dividends if you have workloads that demand memory bandwidth.
AIDA64 Memory Performance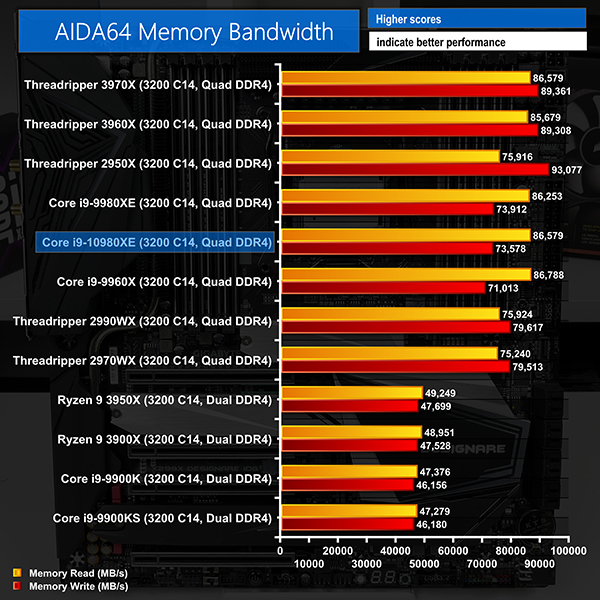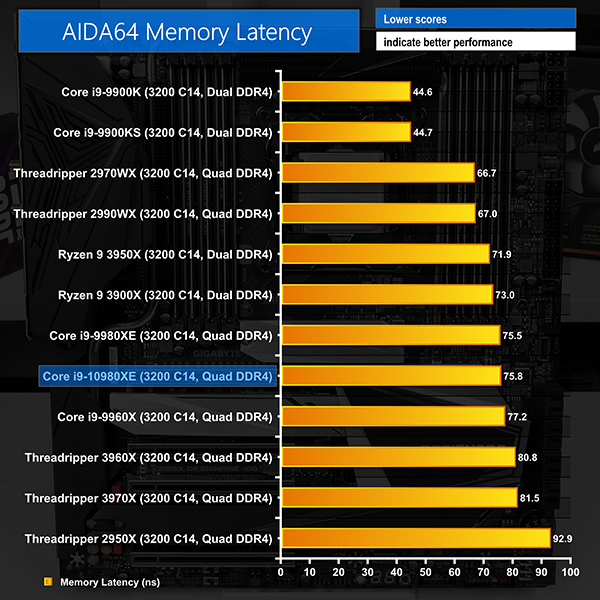 Memory latency is also similar for Cascade Lake-X versus Skylake-X. The Core i9-10980XE is better than Threadripper 3000 and the 2-die Threadripper 2950X in our AIDA latency test, but the result is comparable to mainstream Ryzen and is slightly worse than older quad-die Threadripper chips.
Intel's mainstream Coffee Lake chips do not use the HEDT mesh architecture under-the-hood and therefore offer significantly better memory latency performance in our AIDA-based testing. This is important to bear in mind for latency-sensitive situations, one of which is gaming.