Overall performance from the new Intel Core i9-10980XE is comparable to that of the i9-9980XE it replaces when heavy multi-threaded workloads are the focus. Intel does, however, increase the lower-core-count Turbo ratios on the new Cascade Lake-X flagship, and this helps it deliver small performance gains over the 9980XE when not all cores are fully saturated.
AMD's aggressiveness with the Ryzen Threadripper 2000 series and also Zen 2-based AM4 parts has pushed Intel into a position where significant price corrections were required for its HEDT parts. The $2000, 32-core Ryzen Threadripper 3970X crushes all of its competition in a variety of workloads, so there was no way that Intel could reasonably charge $1979 for its new 18-core HEDT flagship, like the Core i9-9980XE sold for. The price correction is the biggest difference for the Core i9-10980XE. Realistically, that puts Intel into a pretty competitive position.
We can start our performance discussion by saying that Intel's new HEDT flagship isn't in the same performance league as AMD's new Zen 2-based Ryzen Threadripper 3000 chips. Though, that is understandable given the price differences. Put simply, if you can afford and justify the cost increase to Threadripper 3000 and TRX40, you'll get significantly higher performance and a better overall platform.
Focussing more on reasonable price competitors, though, our performance testing shows that the similarly priced Threadripper 2970WX is tough competition for the Core i9-10980XE primarily in rendering workloads, though there are many situations where AMD's 24-core and its unique memory subsystem present massive performance penalties that you just don't see from Intel. In this comparison, the victory is clearly Intel's, in our opinion.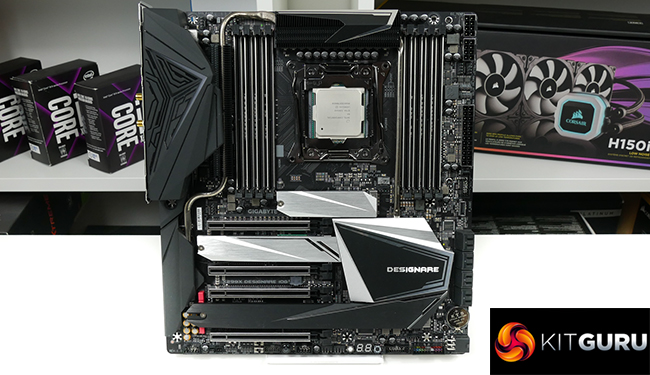 However, the new Ryzen 9 3950X really is a pesky thorn in the side of Intel's HEDT flagship. AMD's fastest mainstream part puts up an extremely strong fight versus the 18-core 10980XE in all of our workloads. There are victories for the Ryzen chip and victories for the Intel chip. And Ryzen's single-threaded performance is equally as good as Intel's, if not better, which wasn't the case prior to Zen 2.
You'll generally need to leverage the frequency headroom of Intel's well-refined 14nm process technology to overclock beyond 4.5GHz to somewhat quieten the $749 16-core Ryzen 9. Of course, that comes at the expense of power and thermals and puts the 10980XE at efficiency levels that are so much poorer than the Ryzen 9 3950X it almost becomes unreasonable.
Put simply, if you need quad-channel memory, AVX-512 or DL Boost, and large amounts of PCIe lanes without care for their link speed, Intel's Core i9-10980XE will cost you $230 more than the 3950X and that may be a price you're willing to pay.
But if you want better power efficiency, improved overall platform features, and $230 to spend on something else, Ryzen 9 3950X proves itself as a really tough competitor for Intel's HEDT flagship, even in light of the new Cascade Lake-X pricing structure.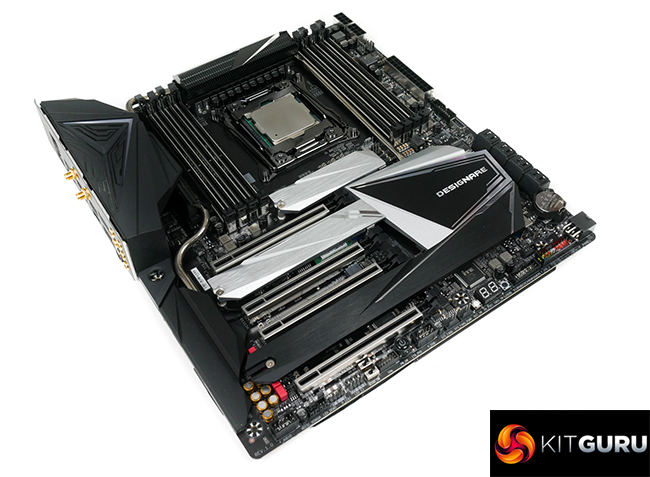 Where Cascade Lake-X's Core i9-10980XE will really prove its worth is to early adopters of the X299 platform who jumped on the 10-core, $1000 Core i9-7900X when it first launched almost two-and-a-half years ago. You can now spend under £1000 and get a drop-in upgrade to the significantly faster 18-core 10980XE with little more than a BIOS update, provided your motherboard VRM is good enough.
That's probably a bit cheaper than buying a Ryzen 9 3950X and mid-range X570 motherboard and it's certainly a whole lot easier and faster than switching platforms and re-installing Windows.
So, the battle for Core i9-10980XE versus Ryzen 9 3950X really is a difficult one to declare an outright winner when you look at the bigger picture. It'll depend heavily on the value of quad-channel memory, AVX-512 and DL Boost, and 48 CPU-based PCIe lanes, to your workloads. Oh, and on the opposite side of the equation, the value of often the same performance but $230 more inside your wallet.

The MSRP for the 18-core Intel Core i9-10980XE is set at $979 USD, which we would expect to translate to around £1000 in the UK. Update: the CPU is now available to pre-order, priced at £1099.99 from OCUK.
Discuss on our Facebook page HERE.
Pros:
Massive price reduction from 9000-series makes pricing more reasonable.
Frequency improvement versus last gen for lightly threaded tasks.
Strong frequency up to four cores loaded, especially for HEDT.
Superb overclocking headroom based on our sample.
Supported on current X299 motherboards which are affordable and readily available.
A simple drop-in upgrade to early X299 adopters – no new platform.
Cons:
Power consumption is high, and efficiency is low compared to Zen 2 parts.
Inferior performance to AMD's Threadripper 3000 HEDT processors (albeit at lower cost).
The X299 platform is starting to show its age against AMD's better X570 and TRX40 options.
Performance is roughly equalled by AMD's cheaper Ryzen 9 3950X, unless you overclock heavily.
No noteworthy improvement versus last gen, except for marginally higher clocks (sometimes) and DL Boost.
KitGuru says: Intel's Core i9-10980XE faces extremely tough competition from AMD, but it's a good option for those already invested in the X299 platform. Credit to Intel for using a significant price correction to breathe further competitiveness into its ageing X299 platform. Crazy what a $1000 price drop can do, right?

Be sure to check out our sponsors store EKWB here