Advanced Micro Devices faces hard times these days as sales of its central processing units and graphics processing units have been hitting new lows for many quarters. As a result, rumours about possible acquisitions of AMD resurrect.
Samsung Electronics, the world's largest maker of semiconductors, is considering to acquire Advanced Micro Devices to better compete against Apple, Intel Corp., Nvidia Corp., Qualcomm and other rivals, reports Hankooki. The takeover could be beneficial for both AMD and Samsung, but there are many roadblocks for the merger.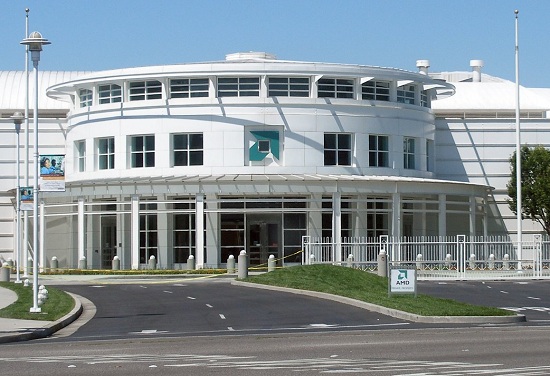 Samsung Electronics is one of the largest companies in the world with interests in many industries. The company has installed semiconductor production capacity of around one million 300mm wafers per month, which is considerably more than Intel and TSMC combined. In a bid to differentiate on the market of smartphones, PCs, wearable electronics and various emerging devices like smartglasses or virtual reality headsets, Samsung needs its own intellectual property, such as microprocessors, graphics processing units and so on. The company has around $56 billion in its pockets just for acquisitions, it can afford almost any fabless developer of chips.
Advanced Micro Devices has been trying to reinvent itself for years, but so far without a lot of luck. The company's revenues have been decreasing steadily for years, just like research and development budgets. As a consequence, it gets increasingly hard for AMD to compete against Intel and Nvidia Corp., two of its arch-rivals on the markets of CPUs and GPUs.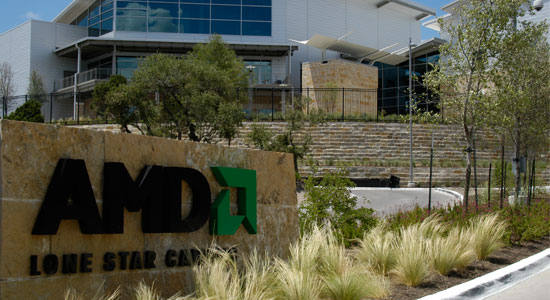 AMD licenses the x86 instruction set as well as a number of other vital microprocessor technologies from Intel. Under the terms of the cross-licensing agreement between the two companies, control over either companies cannot be changed. Once AMD or Intel is acquired by a third party, the pact is automatically terminated and the new owner will have to renegotiate it, or stop to make x86 or x86-64 central processing units (depending on which of the two is acquired).
It is not the first time when rumours about AMD acquisition by Samsung, Oracle and other potential buyers emerge. Earlier this year it transpired that Advanced Micro Devices could be acquired by Chinese BLX IC Design Corp. Then, it was reported that China's Loongson Technology, a microprocessor manufacturer controlled by BLX IC Design, the Chinese Academy of Sciences and the Institute of Computing Technology, was set to make strategic investments in AMD's technologies and product lines.
AMD and Samsung did not comment on the news-story.
Discuss on our Facebook page, HERE.
KitGuru Says: AMD has a lot of intellectual property that would fit Samsung perfectly. Unfortunately for the latter, to build x86 microprocessors it needs a license from Intel, which is something the company of Samsung's size will hardly get. On the other hand, does Samsung need x86 at all? Clearly yes, if it wants to compete against Intel on the market of microprocessors for PCs and servers. But what if Samsung simply needs an excellent CPU and GPU development teams along with IP to create chips for its smartphones, tablets, wearables and so on? If this is the case, an ARM license is more than enough…