For our temperature testing, we measure the peak GPU core temperature under load, as well as the GPU temperature with the card idling on the desktop. A reading under load comes from running the 3DMark Fire Strike Ultra stress test 20 times. An idle reading comes after leaving the system on the Windows desktop for 30 minutes.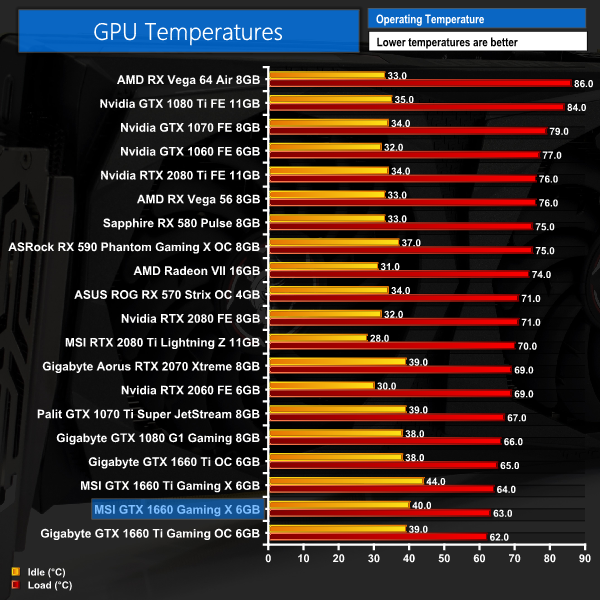 Given this 1660 Gaming X uses the same cooler as MSI's 1660 Ti Gaming X, thermal performance is fantastic – as expected. The GPU core peaked at just 63C under load, or 1C cooler than the GTX 1660 Ti Gaming X. We will have to wait and see how this compares to other GTX 1660 cards, but it is likely to be one of the best performing 1660s we see.

This is reinforced by the images from our thermal camera – the side of the card barely reached 50C, with the hotspot on the back of the card peaking at 59C. This cooler is clearly more than good enough for a GTX 1660.