Battlefield V is a first-person shooter video game developed by EA DICE and published by Electronic Arts. Battlefield V is the sixteenth instalment in the Battlefield series. It was released worldwide for Microsoft Windows, PlayStation 4, and Xbox One on November 20, 2018. (Wikipedia).
We test using the Ultra preset with the DX12 API. We usually include ray tracing results with BFV, but we have excluded those here as DXR is not a feature applicable to the GTX 1660 Ti.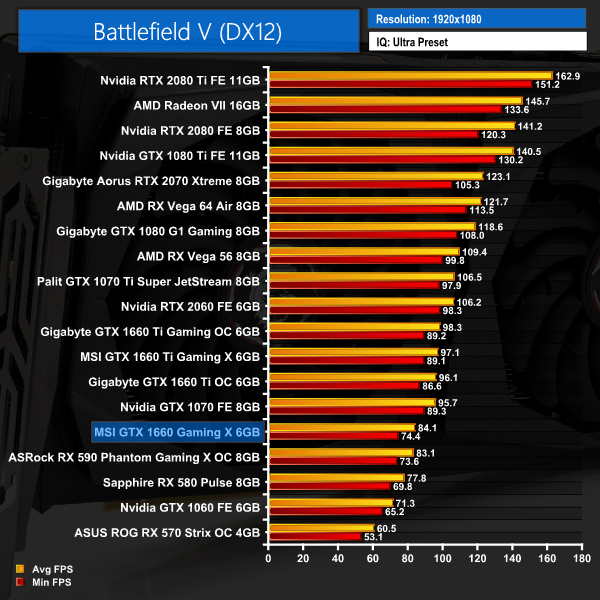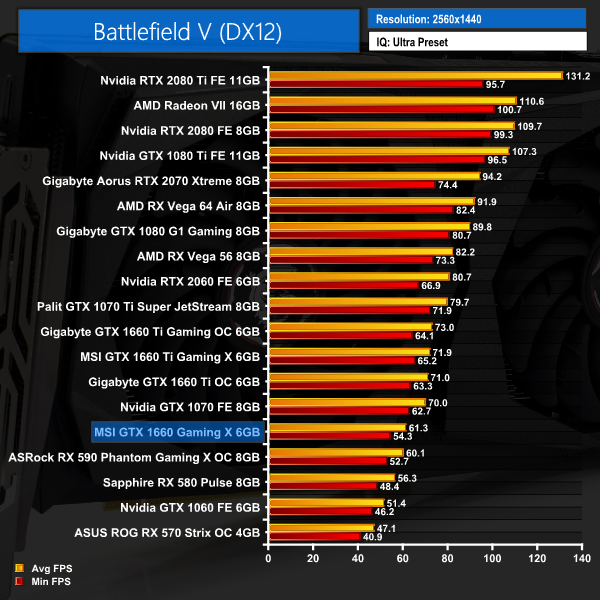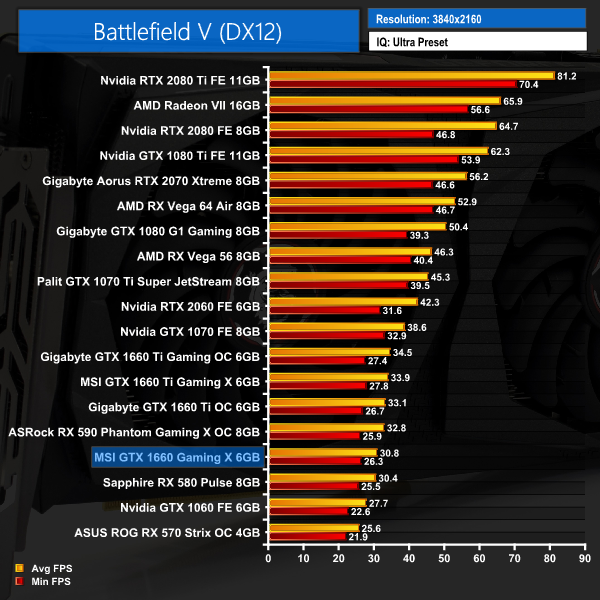 Battlefield V is much more consistent with how the GTX 1660 performs. At both 1080p and 1440p it edges just ahead of the RX 590, before falling behind by 2FPS at 4K – the latter resolution proving too demanding for this card anyway.