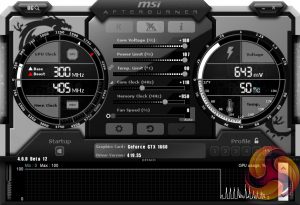 For overclocking, we used MSI Afterburner. Our best manual overclock came +110MHz to the GPU and +950MHz to the GDDR5 memory.
Average clock speed under load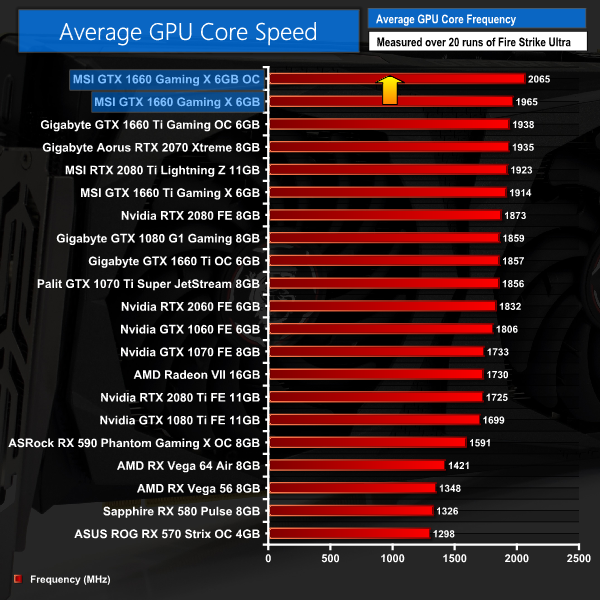 This brought the average clock speed up to 2065MHz, with a peak of 2085MHz. This is clearly a pretty decent frequency for a GTX 1660 – it will be interesting to see how other cards fare, but for now this card certainly did better than I thought it would, given the already high clock speeds out of the box.
3DMark and games testing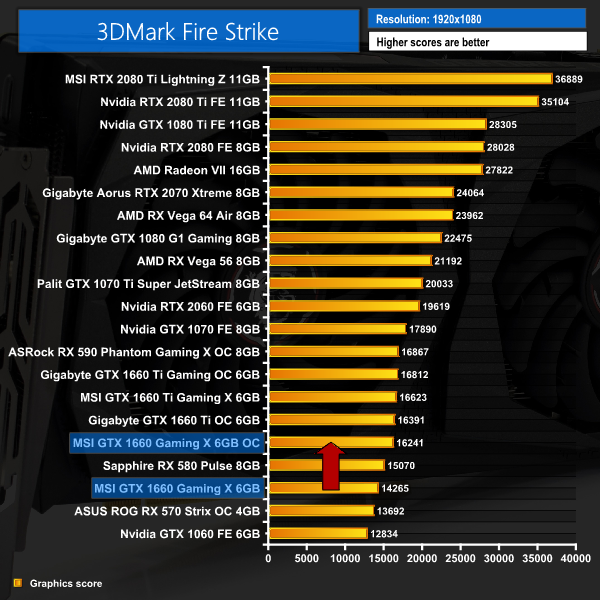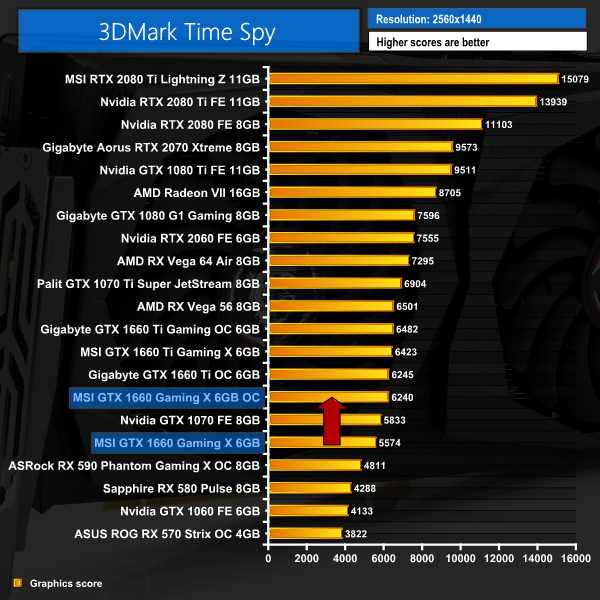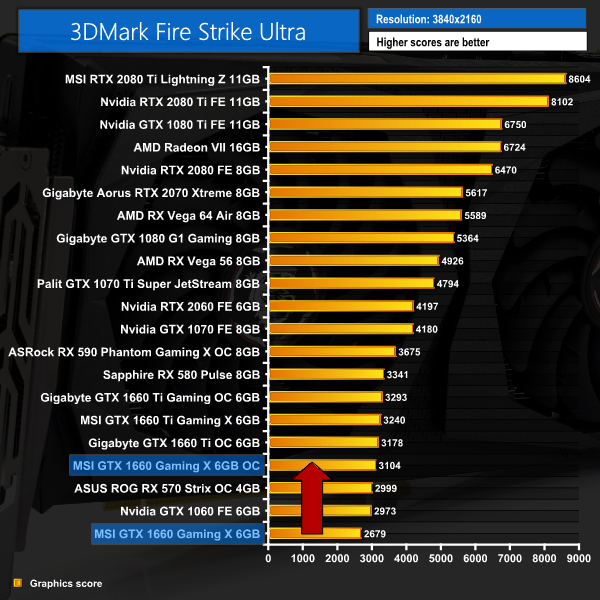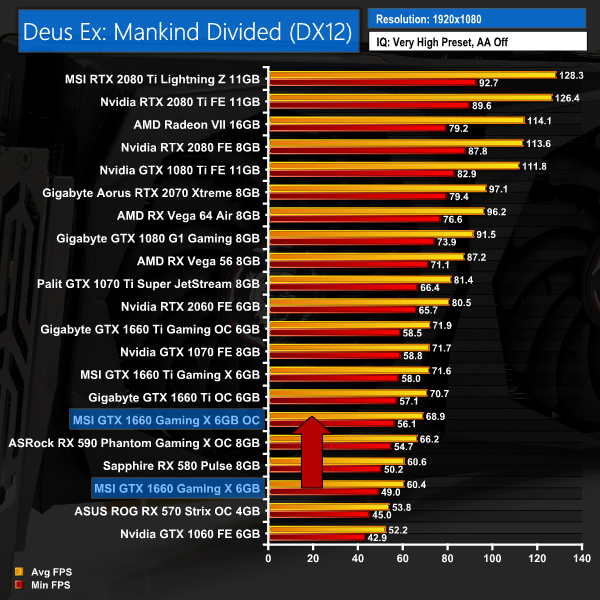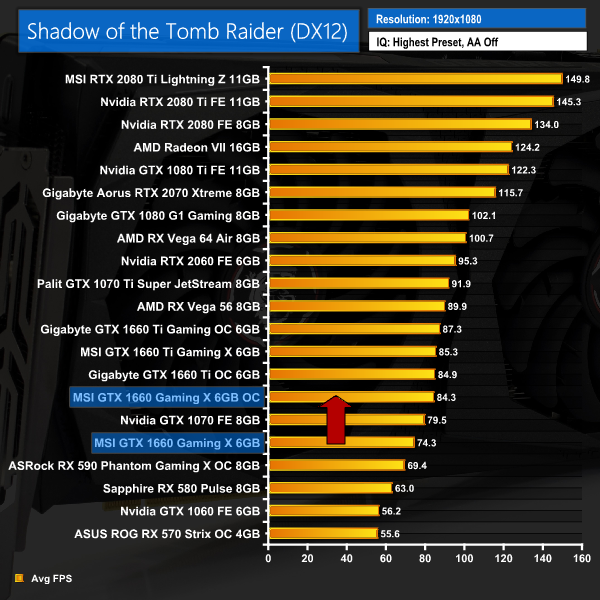 This extra frequency saw our Fire Strike score increase by a whopping 14%, with our 1080p game tests also showing similar improvements – both Deus Ex: Mankind Divided and Shadow of the Tomb Raider performed 8-10FPS better than stock, putting this card's performance within touching distance of GTX 1660 Ti.