Middle-earth: Shadow of War is an action role-playing video game developed by Monolith Productions and published by Warner Bros. Interactive Entertainment. It is the sequel to 2014's Middle-earth: Shadow of Mordor, and was released worldwide for Microsoft Windows, PlayStation 4, and Xbox One on October 10, 2017. (Wikipedia).
We test using the Very High preset.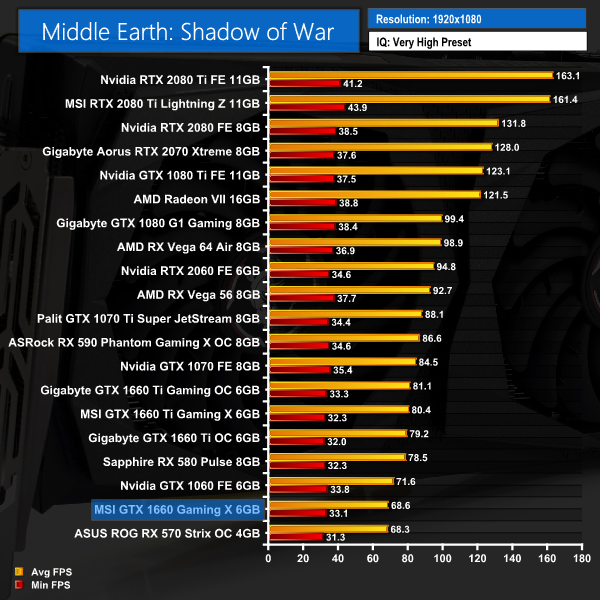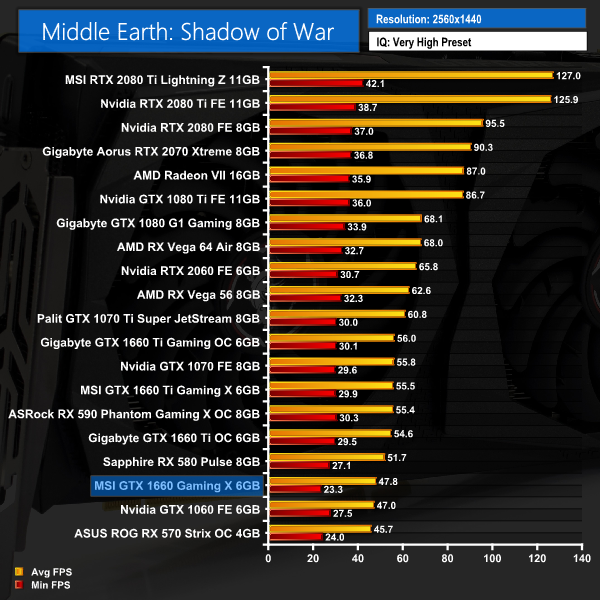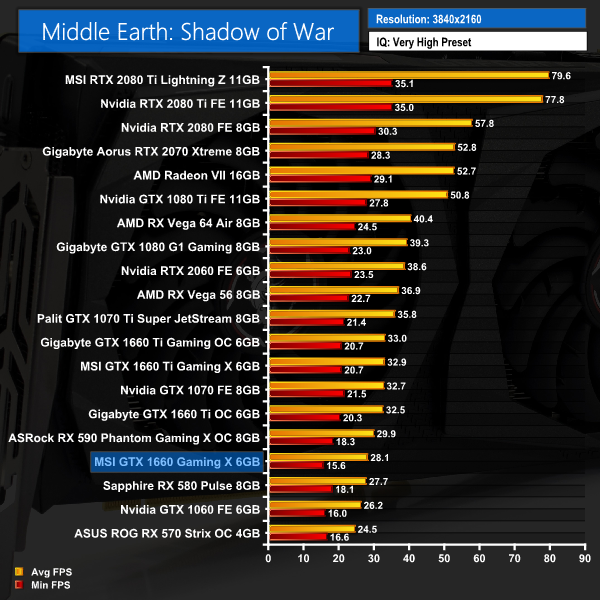 Now, this is where I have to scratch my head – for an as yet unknown reason, the MSI GTX 1660 performs marginally worse than GTX 1060 at 1080p, and then barely any faster at 1440p. This is clearly an anomaly as 1660 has (and should) outperformed 1060 across all of our other tests. Yet, no matter how many times I ran the benchmarks – I tried re-installing the driver, re-seating the card etc – the results stayed the same.
I would guess it is either a driver issue or a quirk within the game itself – I can't see a reason why GTX 1060 would outperform the 1660 if not for some kind of issue, so we will circle back to this in the future once a WHQL driver is available for the GTX 1660 and see if that helps.