We take our noise measurements with the sound meter positioned 1 foot from the graphics card. I measured the sound floor to be 34 dBA, thus anything above this level can be attributed to the graphics cards. The power supply is passive for the entire power output range we tested all graphics cards in, while all CPU and system fans were disabled.
A reading under load comes from running the 3DMark Fire Strike Ultra stress test 20 times. An idle reading comes after leaving the system on the Windows desktop for 30 minutes.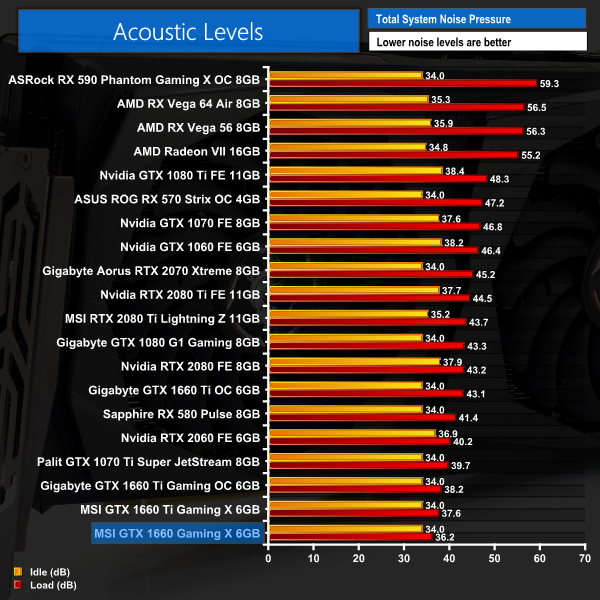 Acoustic performance is even better than what we saw from the GTX 1660 Ti Gaming X – with total noise output barely going past 36dB. It's simply an incredibly quiet card, to the extent I just couldn't hear the fans spinning – even with the card on an open-air test bench on the desk beside me. Clearly, this cooler is just so capable of keep the temperatures in check, the fans barely have to spin – to illustrate this, we saw a peak fan speed of just 1120rpm.