For our temperature testing, we measure the peak GPU core temperature under load, as well as the GPU temperature with the card idling on the desktop. A reading under load comes from running the 3DMark Fire Strike Ultra stress test 20 times. An idle reading comes after leaving the system on the Windows desktop for 30 minutes.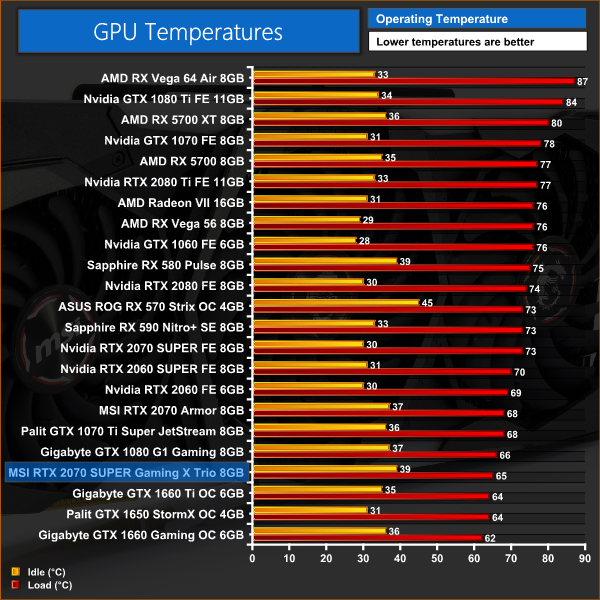 Here we see one of the main benefits to buying the MSI card – it runs very cool, with a peak GPU temperature of just 65C. This is 8C less than the Founders Edition, and makes it the coolest-running RTX card on our chart.

Our thermal gun only backs this up, with no hotspots of any concern on the card itself. The backplate does a good job at spreading the heat from the PCB, with a hot spot of 66C towards the top of the card.