We take our noise measurements with the sound meter positioned 1 foot from the graphics card. I measured the noise floor to be 32 dBA, thus anything above this level can be attributed to the graphics cards. The power supply is passive for the entire power output range we tested all graphics cards in, while all CPU and system fans were disabled.
A reading under load comes from running the 3DMark Fire Strike Ultra stress test 20 times. An idle reading comes after leaving the system on the Windows desktop for 30 minutes.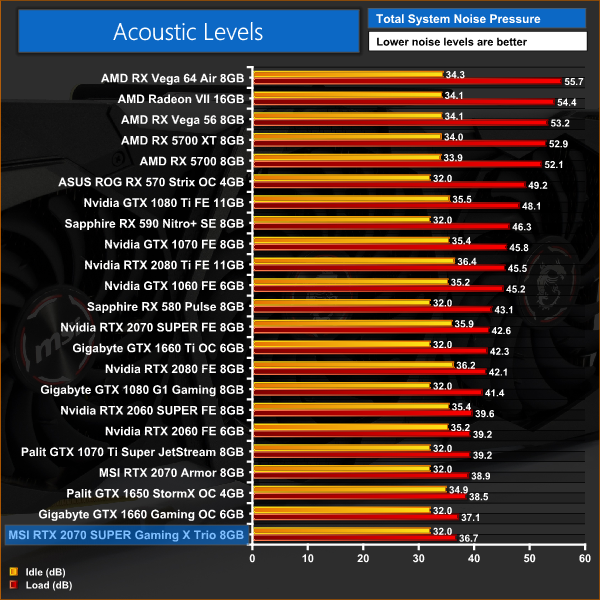 This card's biggest selling point is clearly its low level of noise output – it is a very quiet graphics card, and it has to be up there with the quietest I've ever tested. To put it into perspective, I usually sit about three feet away from our open-air GPU test bench. At this distance, I simply could not hear the fans spinning on the card – it wasn't until I moved my head within a few inches that the noise actually became audible. This is, by far, the Gaming X Trio's best feature.