Red Dead Redemption 2 is a 2018 action-adventure game developed and published by Rockstar Games. The game is the third entry in the Red Dead series and is a prequel to the 2010 game Red Dead Redemption. Red Dead Redemption 2 was released for the PlayStation 4 and Xbox One in October 2018, and for Microsoft Windows and Stadia in November 2019. (Wikipedia).
Engine: Rockstar Advance Game Engine (RAGE). We test by manually selecting High settings, not using a preset, including TAA, Vulkan API.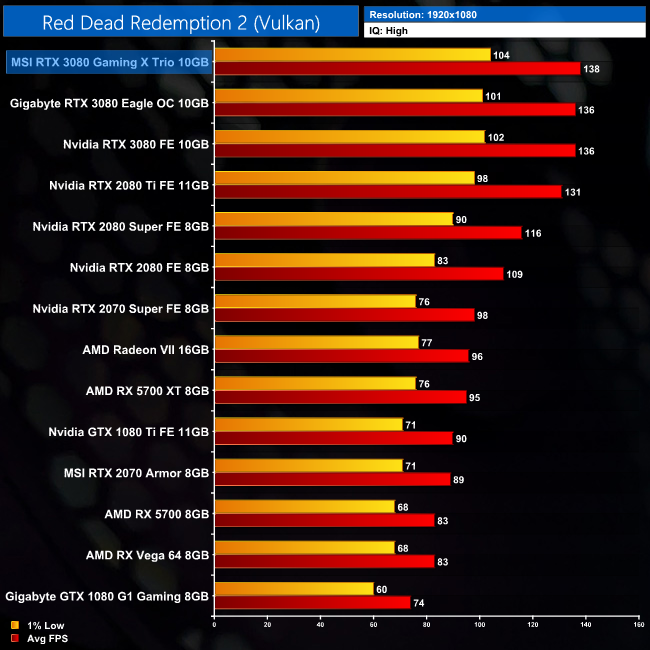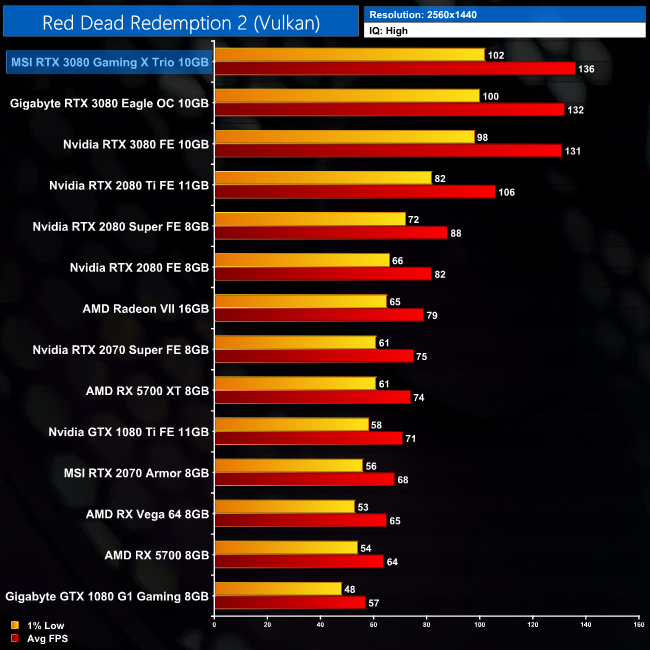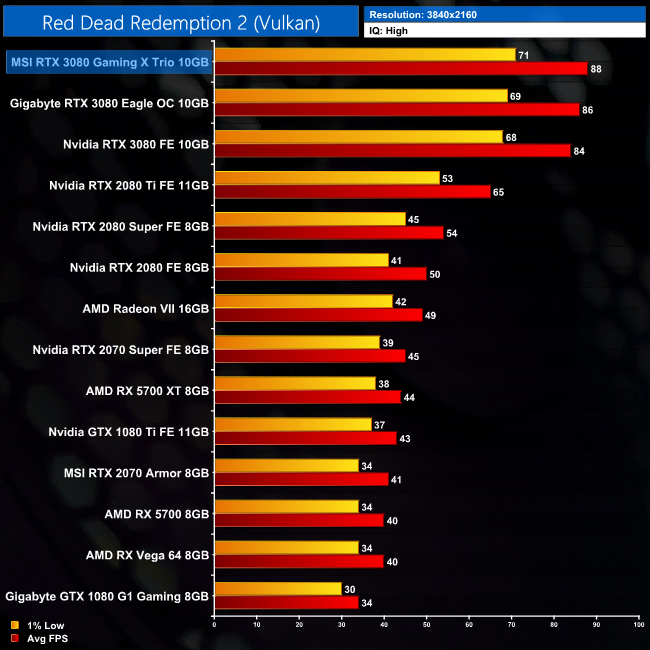 Red Dead Redemption 2 sees a slightly bigger boost to frame rates, with the MSI 3080 averaging 88FPS at 4K. As a 4FPS increase over the Founders Edition, this works out as a 5% uplift.