We take our noise measurements with the sound meter positioned 1 foot from the graphics card. I measured the noise floor to be 32 dBA, thus anything above this level can be attributed to the graphics cards. The power supply is passive for the entire power output range we tested all graphics cards in, while all CPU and system fans were disabled. A reading under load comes from running the 3DMark Time Spy stress test for 30 minutes.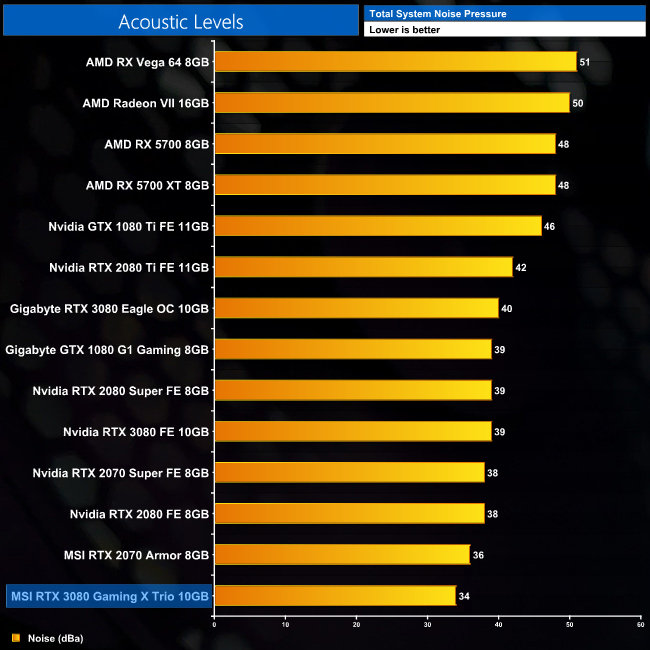 It's when we move to noise testing that we understand why the thermal performance wasn't as impressive as we hoped. Simply put, the Gaming X Trio is – for all intents and purposes – inaudible when under load. Its fans spun to about 1360rpm under load, but we measured noise levels at barely 34db from a 30cm distance, which is actually coming very close to our noise floor.

It's certainly one of the quietest graphics cards I have ever tested, to the point where you can only really hear the fans by pressing your ear right against the case. It's seriously impressive stuff from MSI.