Far Cry New Dawn is an action-adventure first-person shooter developed by Ubisoft Montreal and published by Ubisoft. The game is a spin-off of the Far Cry series and a narrative sequel to Far Cry 5. It was released for Microsoft Windows, PlayStation 4 and Xbox One on February 15, 2019. (Wikipedia).
Engine: Dunia 2. We test using the Ultra preset, with the HD Textures pack, DX11 API.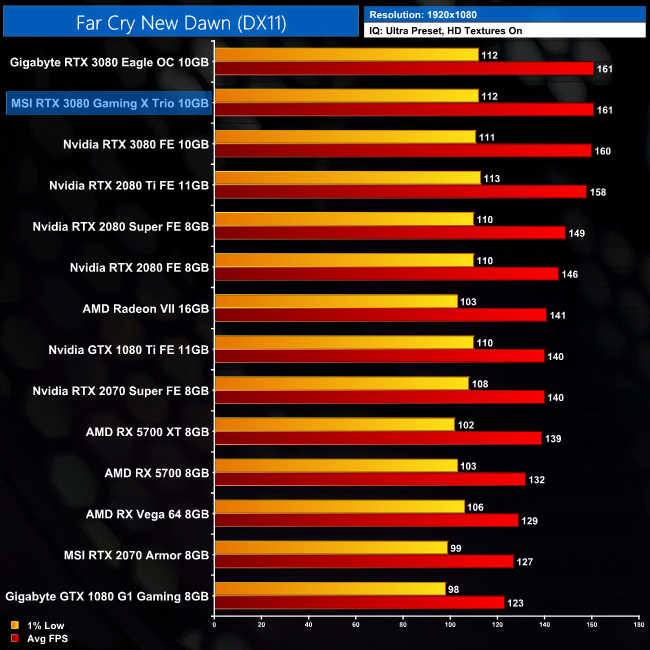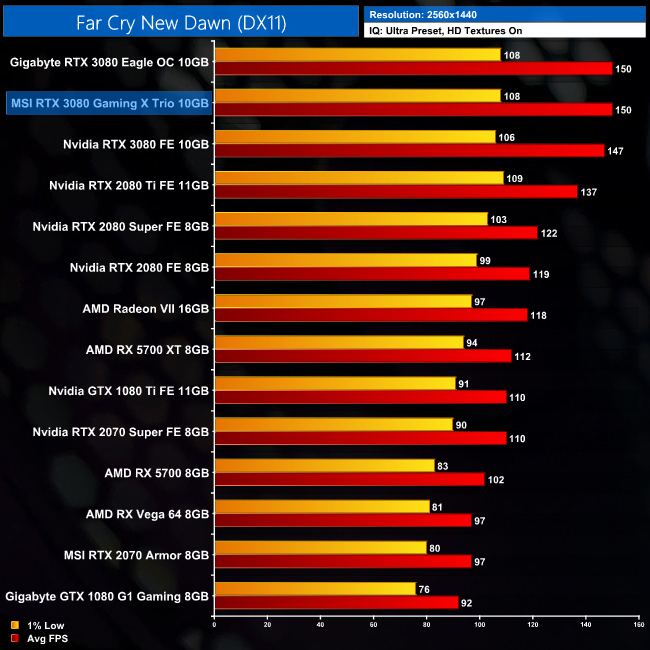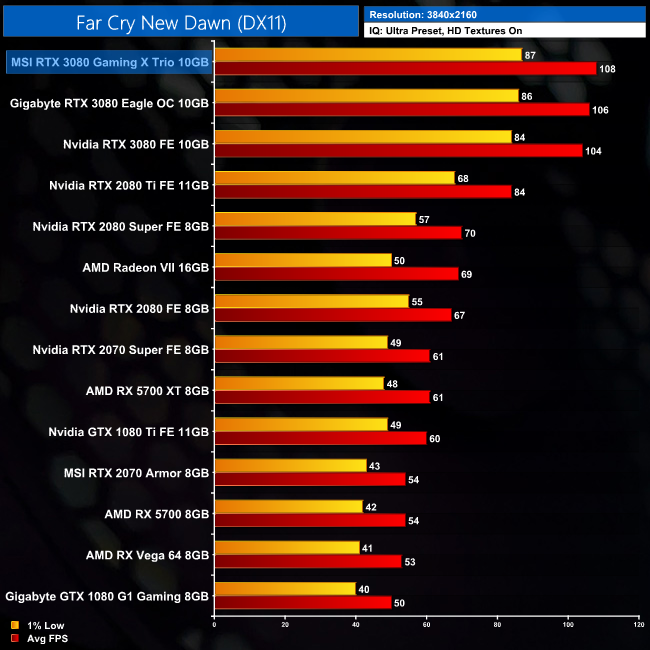 Far Cry New Dawn really doesn't see any benefit from the extra frequency of the Gaming X Trio when looking at the 1080p and 1440p results, but that's because we're CPU limited at those resolutions. At 4K, the MSI card comes in 4% faster than the Founders Edition.