Total War Saga: Troy is a 2020 turn-based strategy video game developed by Creative Assembly Sofia and published by Sega. The game was released for Windows on 13 August 2020 as the second instalment in the Total War Saga subseries, succeeding Thrones of Britannia (2018). (Wikipedia).
Engine: TW 3 Engine. We test using the Ultra preset, DX11 API.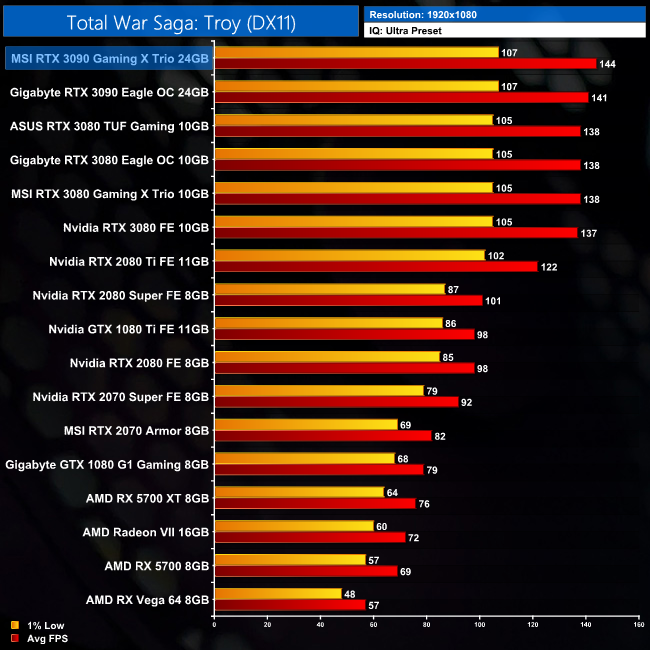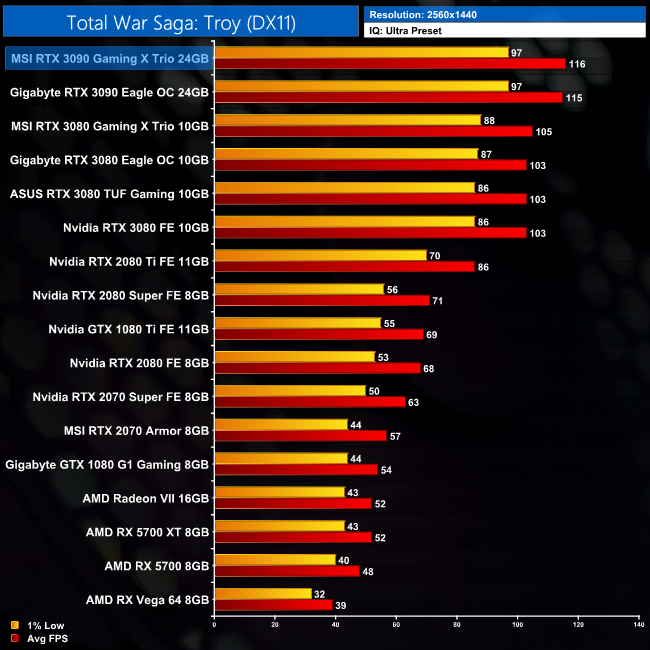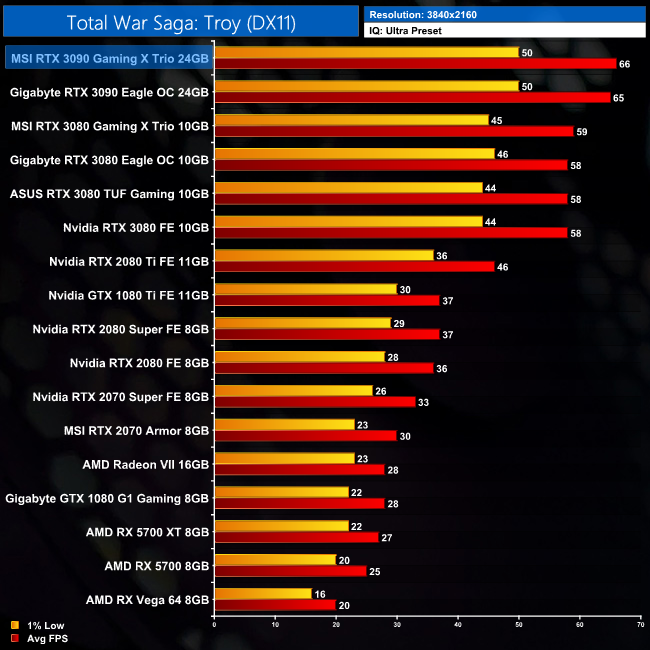 Finally, Total War Saga: Troy is another game where the gains for the RTX 3090 compared to the RTX 2080 Ti aren't as big as we have seen from some other titles. At 4K, we're talking a difference of 43%. Compared to the RTX 3080 Founders Edition, it's a 14% margin in the 3090's favour.