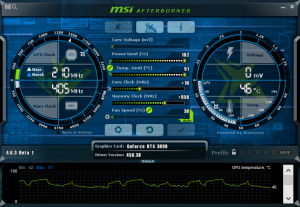 Finally we come to manual overclocking. We again struggled with overclocking this GPU, and even though the system was stable when we added an extra 70MHz to the GPU core, we didn't actually see the GPU boost much higher, if at all – GPU Boost seemed to regulate the clock speed pretty strictly, preventing it from running any faster.
Thankfully, the GDDR6X overclocked pretty well with our sample, as we could add an extra 950MHz to the memory, bringing speeds to 21.4Gbps.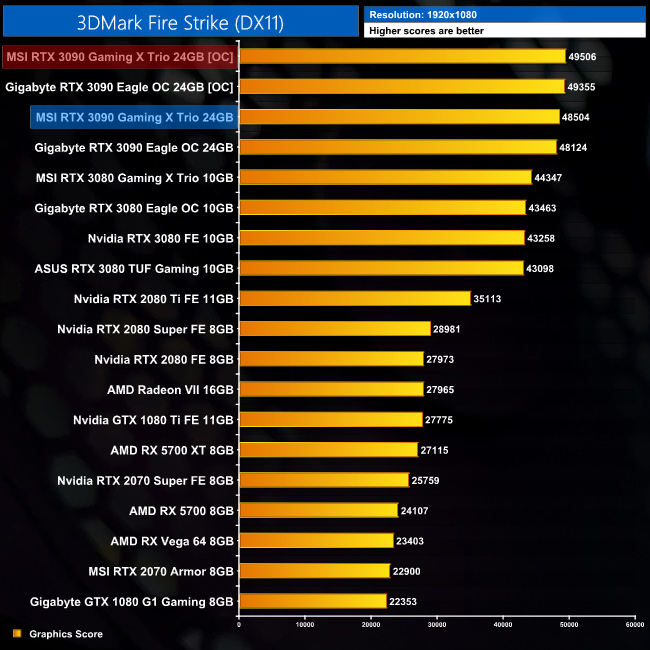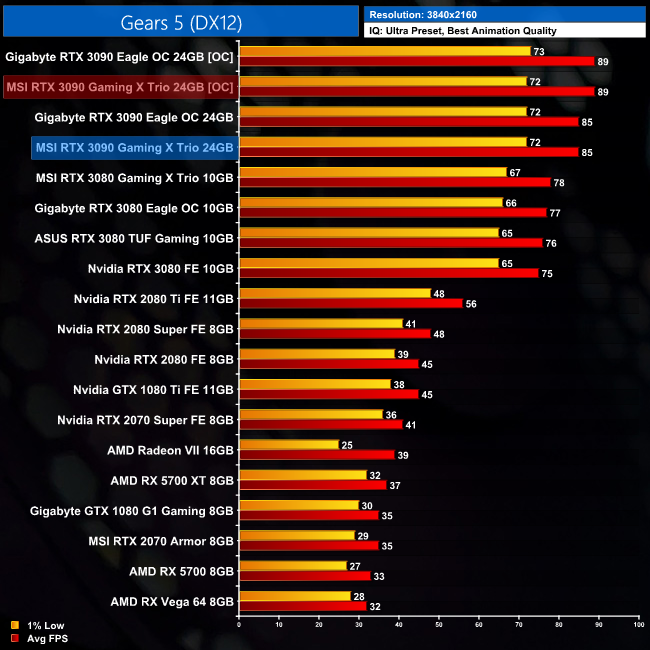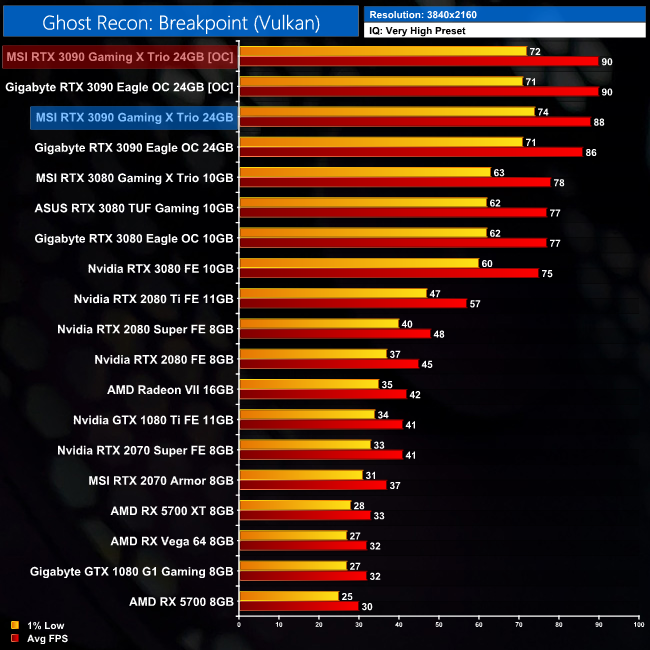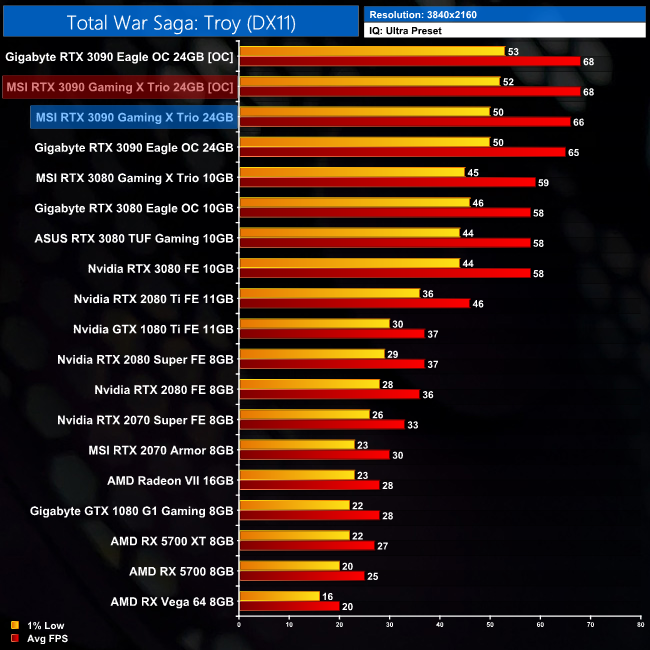 Still, performance gains to be had when running this overclock were not big. In Ghost Recon: Breakpoint, for instance, we saw frame rates increase by just 2%, though this did go up to 5% (at most) in Gears 5.