For our temperature testing, we measure the peak GPU core temperature under load. A reading under load comes from running the 3DMark Time Spy stress test for 30 minutes.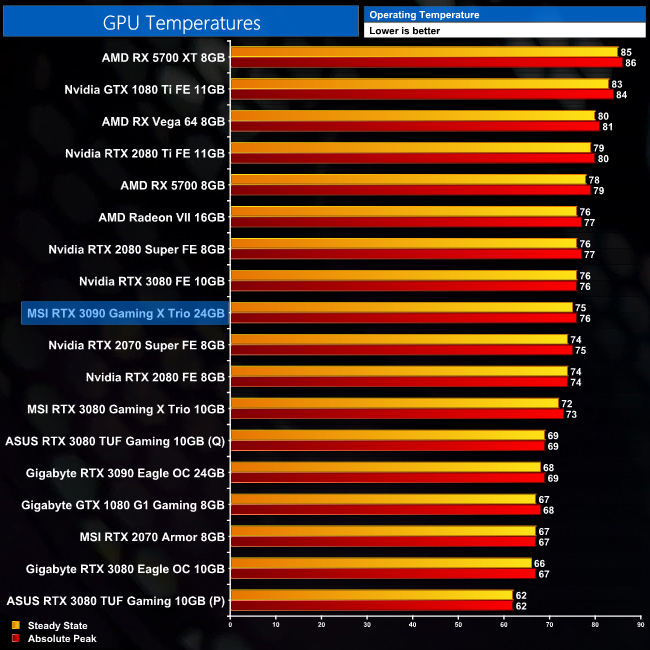 In terms of thermal performance, it's not a shock to see this RTX 3090 Gaming X Trio running slightly warmer than the RTX 3080 Gaming X Trio. Both cards use the same cooler, but as we will see in our power testing, MSI has upped the power target by 30W with this RTX 3090. Therefore, the card runs 3C hotter in terms of peak temperatures.

MSI has told us it will be providing a new BIOS on its website, which will be more temperature oriented, however it will be up to the consumer to flash this BIOS to their GPU as it won't come as standard. If you want lower temperatures, manually increasing fan speed is going to be an easier way of achieving that result.