Far Cry New Dawn is an action-adventure first-person shooter developed by Ubisoft Montreal and published by Ubisoft. The game is a spin-off of the Far Cry series and a narrative sequel to Far Cry 5. It was released for Microsoft Windows, PlayStation 4 and Xbox One on February 15, 2019. (Wikipedia).
Engine: Dunia 2. We test using the Ultra preset, with the HD Textures pack, DX11 API.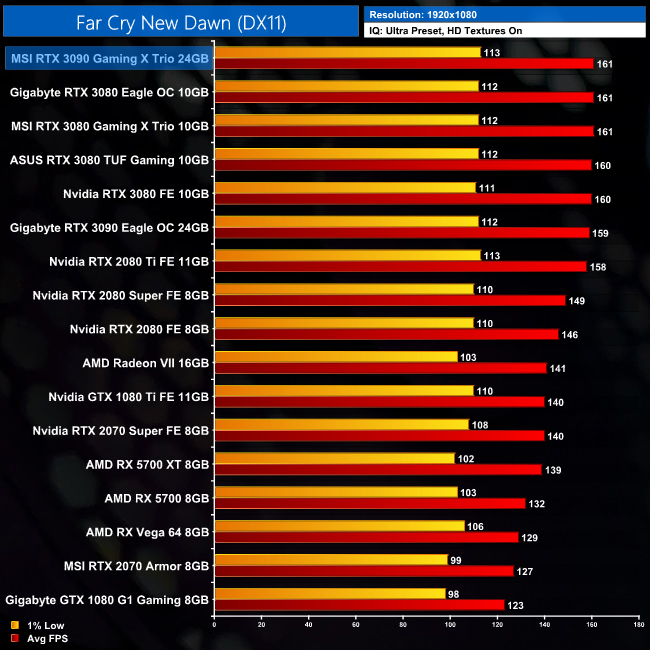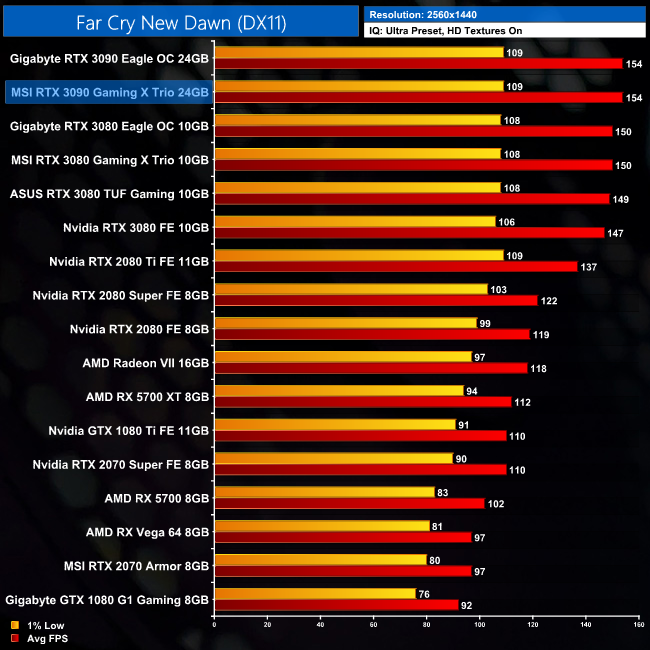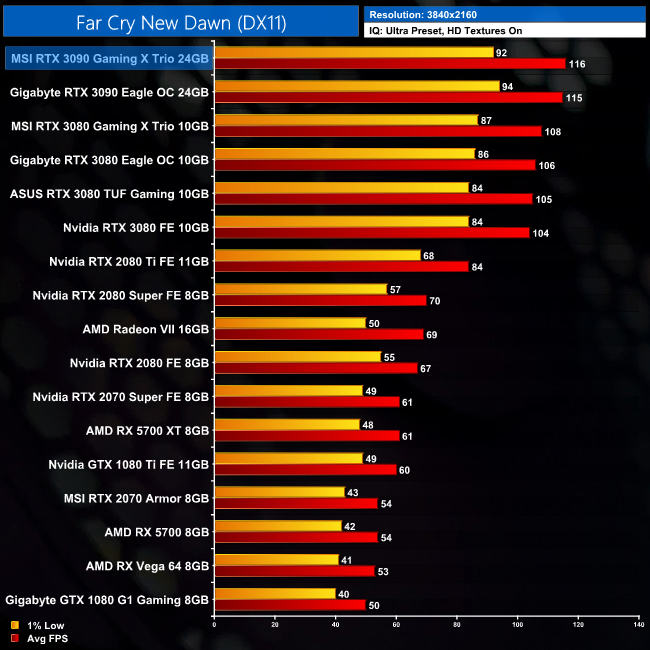 The margins tighten up somewhat in Far Cry New Dawn. Here, the MSI RTX 3090 is 38% faster than RTX 2080 Ti, and 12% faster than the RTX 3080 FE, when testing at 4K. It's still able to push almost 120FPS at this resolution, delivering a very smooth experience.