Gears 5 is a third-person shooter video game developed by The Coalition and published by Xbox Game Studios for Microsoft Windows and Xbox One. It is the sixth instalment of the Gears of War series, and is the second Gears of War game not to be developed by Epic Games.
We test using the Ultra preset, with Best Animation Quality (instead of Auto), DX12 API.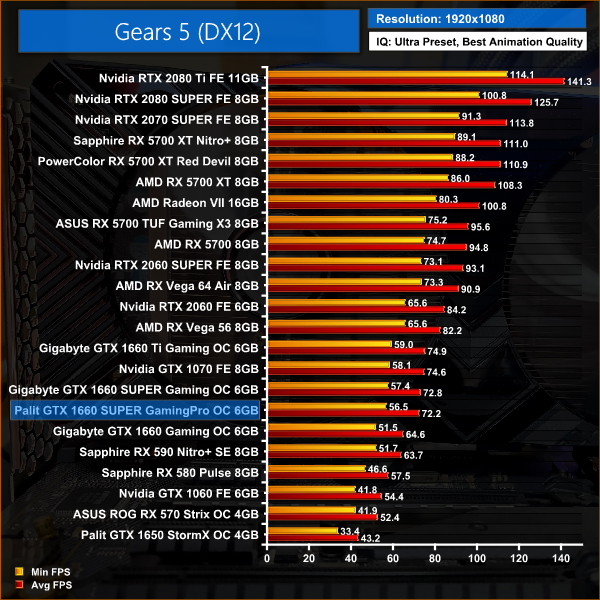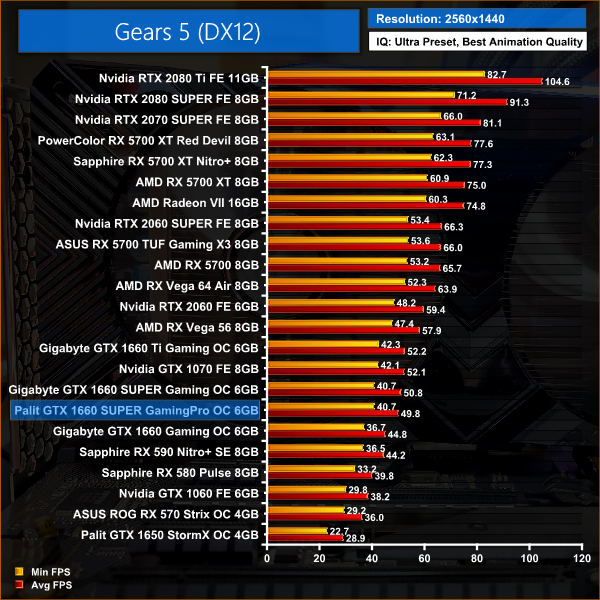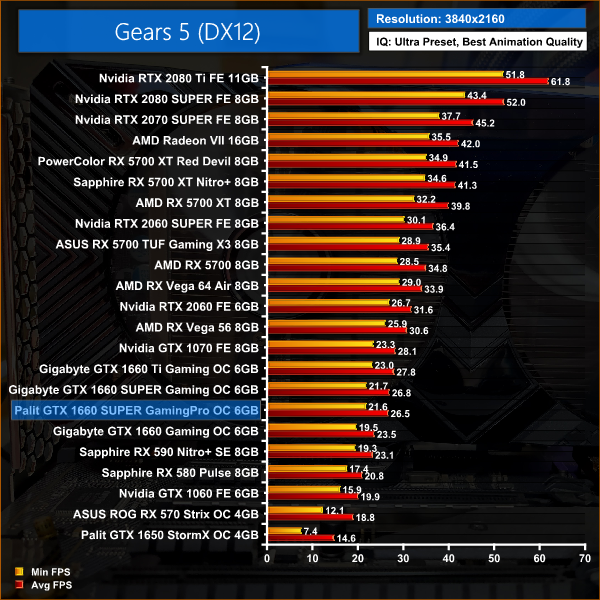 It's another 12% lead for 1660 SUPER over vanilla 1660 in Gears 5, while it is again 4% slower than 1660 Ti. Up against Vega 56, 1660 SUPER trails by 13%.