For our temperature testing, we measure the peak GPU core temperature under load, as well as the GPU temperature with the card idling on the desktop. A reading under load comes from running the 3DMark Fire Strike Ultra stress test for 30 minutes. An idle reading comes after leaving the system on the Windows desktop for 30 minutes.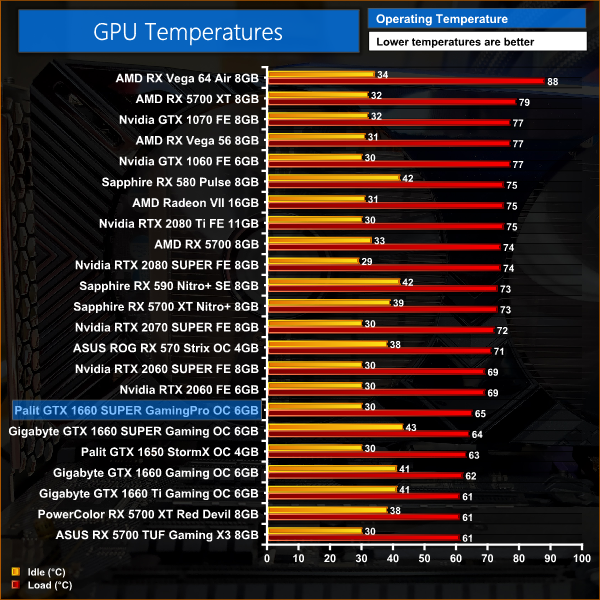 Despite the smaller heatsink Palit has used for the GamingPro OC, thermal performance is very good, with the GPU peaking at 65C during our 30 minute stress test. This is just 1C hotter than the triple-fan Gigabyte Gaming OC 6G we have also reviewed today, so that is very good news for Palit.

Similarly, we see no points of concern from our thermal imaging camera – do bear in mind, though, the backplate is made of plastic so this won't act as a heat-spreader unlike a metal backplate.