F1 2019 is a racing video game based on the 2019 Formula One and Formula 2 Championships. The game is developed and published by Codemasters and is the twelfth title in the Formula One series developed by the studio. The game was announced by Codemasters on 28 March 2019. (Wikipedia).
We test using the Ultra High preset, with TAA and 16x Anisotropic Filtering, DX12 API.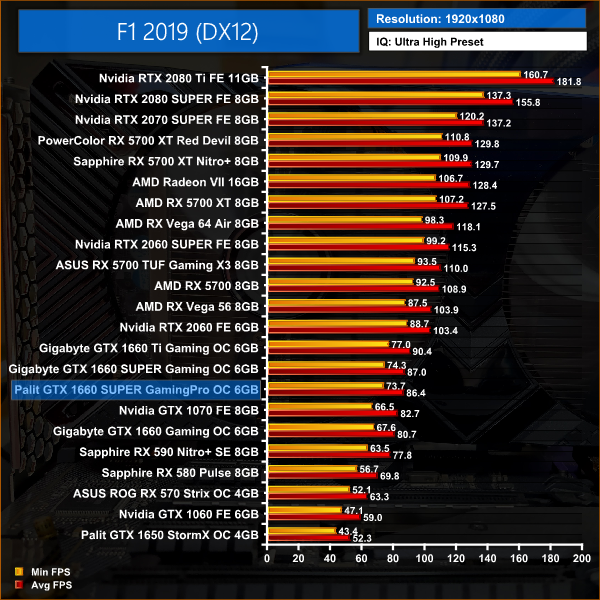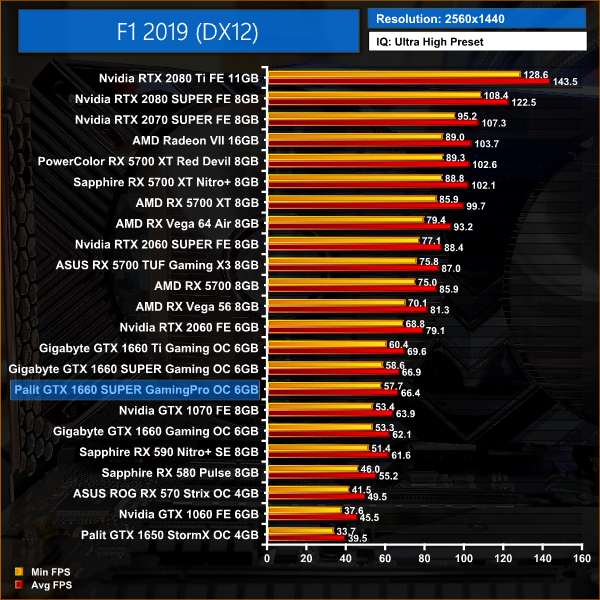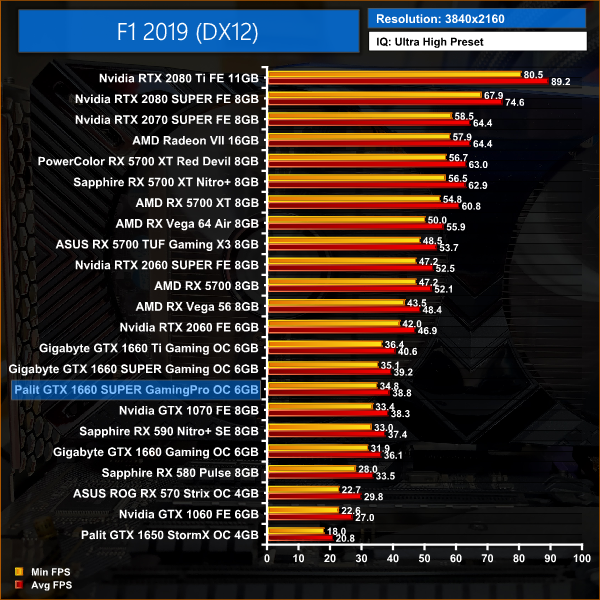 In a very similar manner to The Division 2, Palit's 1660 SUPER is 7% faster than the 1660 in F1 2019. It's also 4% slower than the 1660 Ti, but 8% faster than RX 590.