Middle-earth: Shadow of War is an action role-playing video game developed by Monolith Productions and published by Warner Bros. Interactive Entertainment. It is the sequel to 2014's Middle-earth: Shadow of Mordor, and was released worldwide for Microsoft Windows, PlayStation 4, and Xbox One on October 10, 2017. (Wikipedia).
We test using the Very High preset, DX11 API.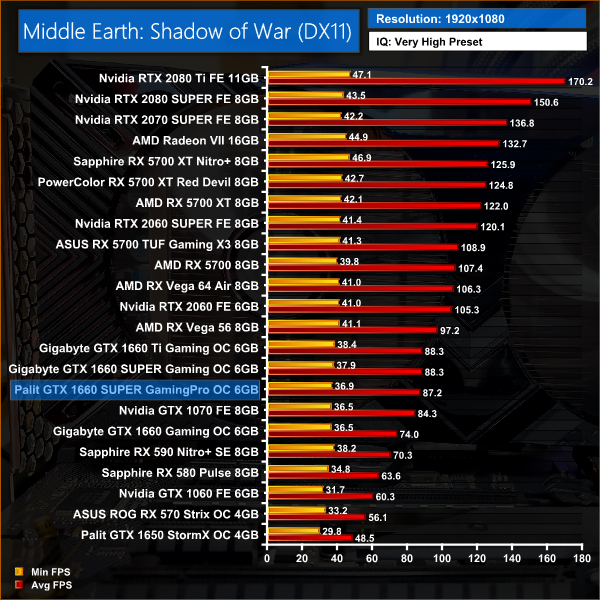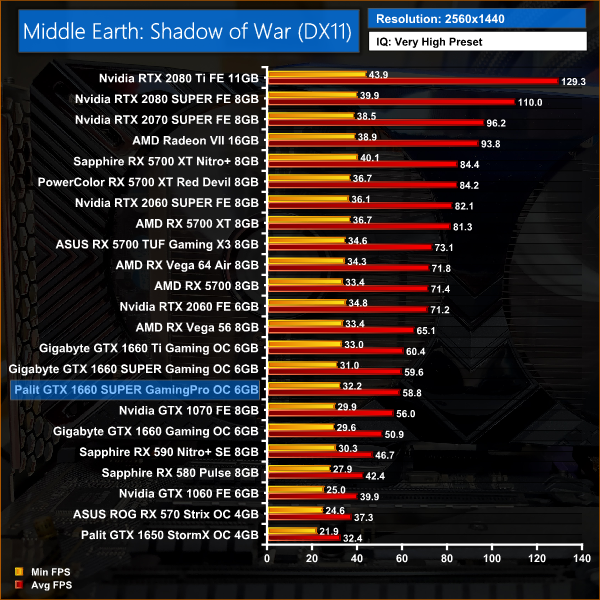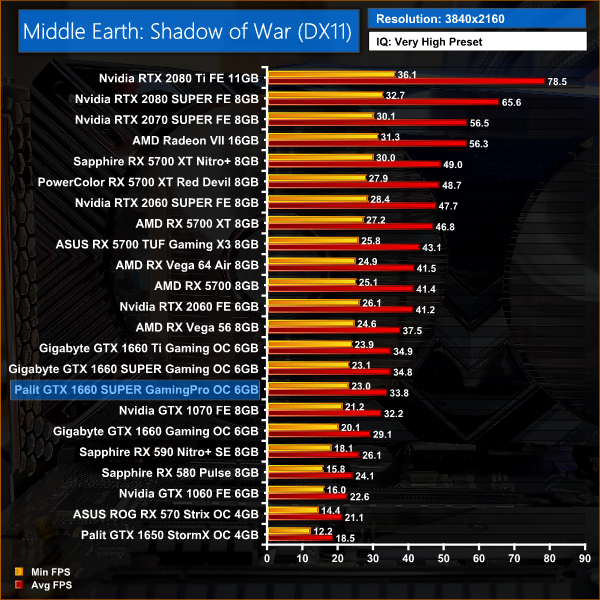 Middle Earth: Shadow of War has the biggest lead for Palit's 1660 SUPER versus the vanilla 1660, as it comes in 18% faster on average in this title. It's also 2% slower than 1660 Ti here.