Hitman 3 (stylized as HITMAN III) is a stealth game developed and published by IO Interactive for Microsoft Windows, PlayStation 4, PlayStation 5, Xbox One, Xbox Series X/S, Stadia (under the title Hitman: World of Assassination), and Nintendo Switch on 20 January 2021. It is the eighth main installment in the Hitman series and the final entry in the World of Assassination trilogy, following Hitman (2016) and Hitman 2 (2018). (Wikipedia).
Engine: Glacier. We test using Ultra settings (or High where Ultra is not available), VRS off, DX12 API.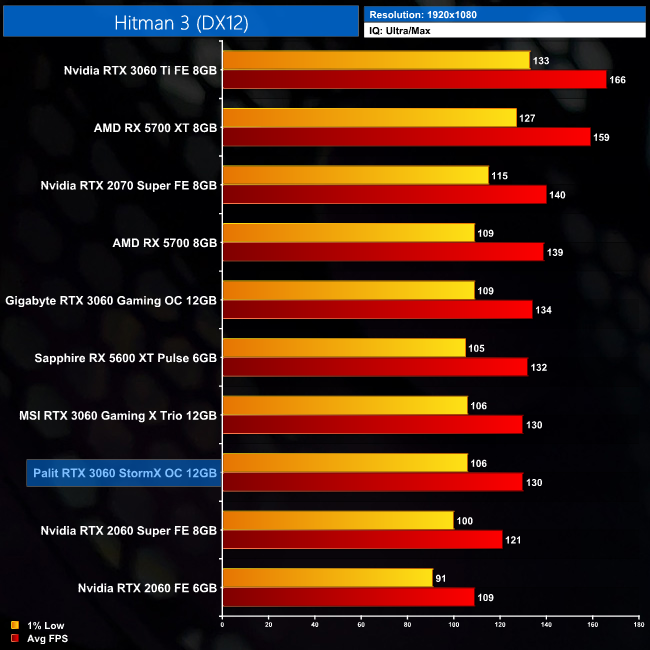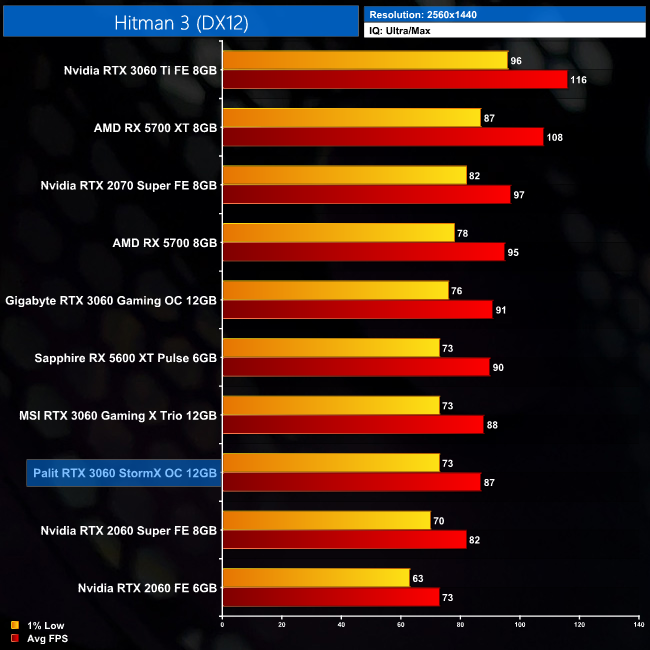 The newest game in our test suite is Hitman 3, which sees the StormX again doing very well at 1080p, averaging 130FPS. Compared to the RTX 2060, it's 19% faster here, and it's also on par with the RTX 3060 Gaming X Trio.
Be sure to check out our sponsors store EKWB here