When overclocking the StormX OC, we are limited by the power slider which can't go above 100%. We were still able to add 220MHz to the GPU and 900MHz to the memory however.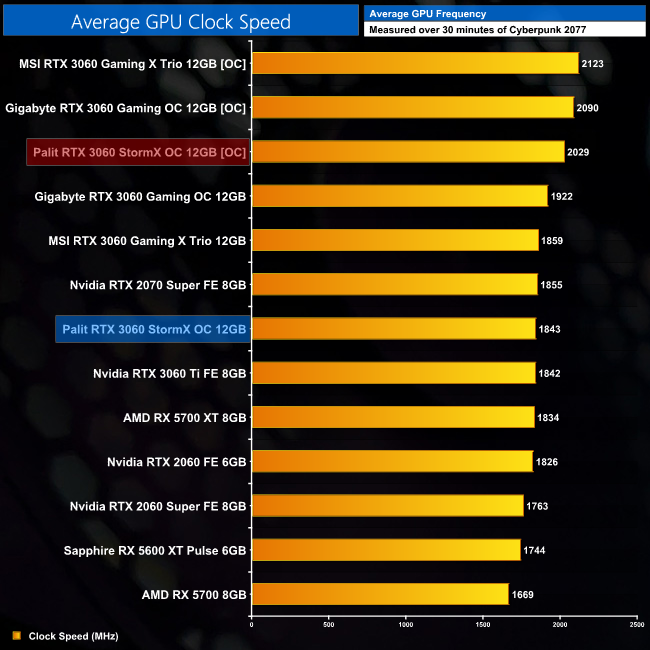 Still, the lack of any power headroom means the StormX OC can't quite sustain clock speeds at the same level as the Gaming X Trio or Gaming OC. It did average over 2000MHz though, so that's still a 10% boost compared to its out of the box behaviour.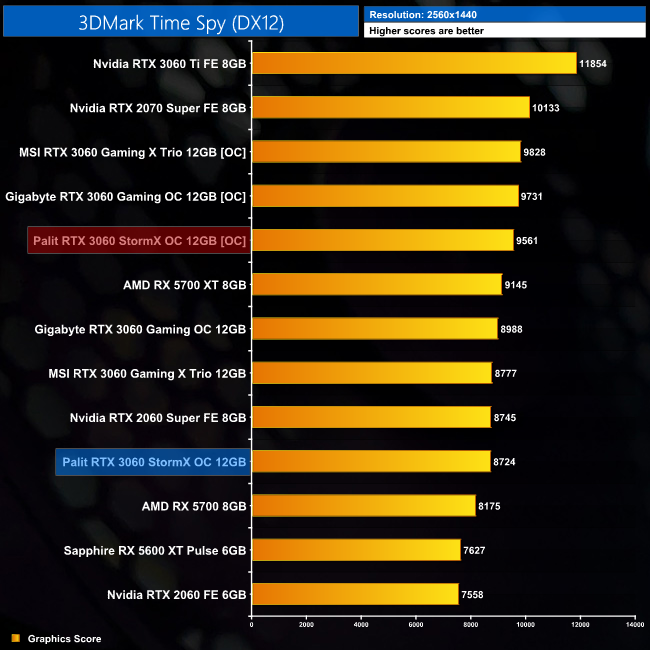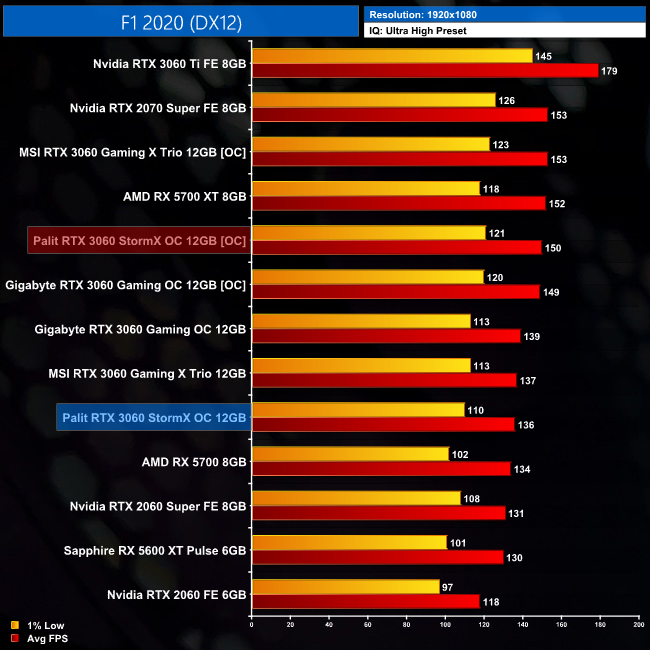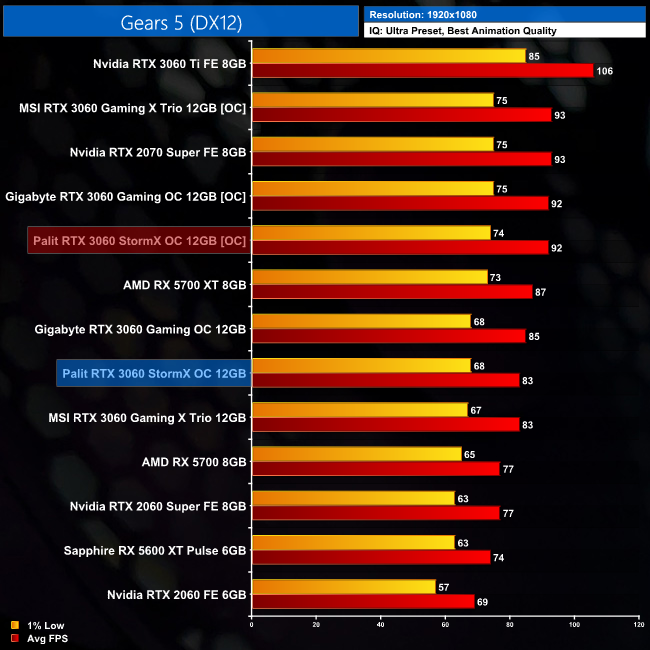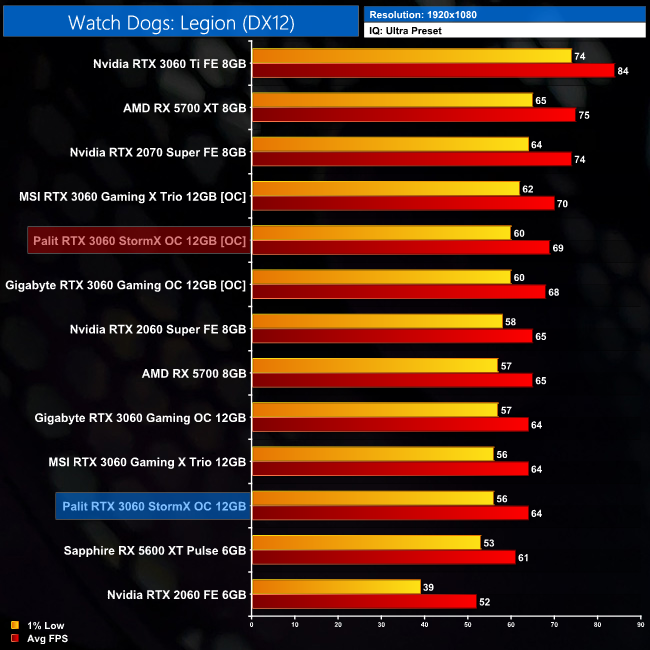 This increased frequency saw performance increases of between 8-10% in the games we re-tested at 1080p. Not bad at all considering power draw didn't increase with it…
… or maybe it did, but we're hardly going to complain about a 1W difference!
Be sure to check out our sponsors store EKWB here