We measure system-wide power draw from the wall while running the 3DMark Time Spy stress test for 30 minutes.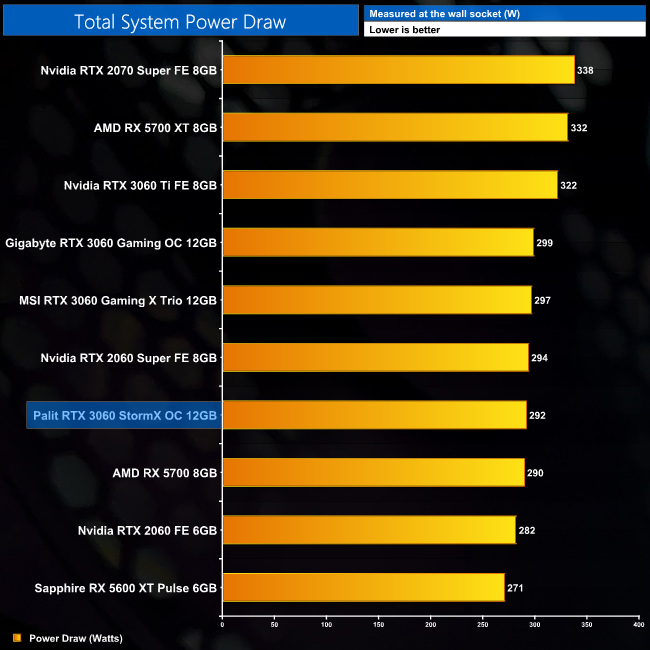 We also use Nvidia PCAT to measure power draw of the graphics card only, with readings from both the PCIe slot and the PCIe power cables combined into a single figure. This provides us with significantly more accurate data to work with as it is measuring only the GPU power, and not total system power which is a fundamentally imprecise measurement.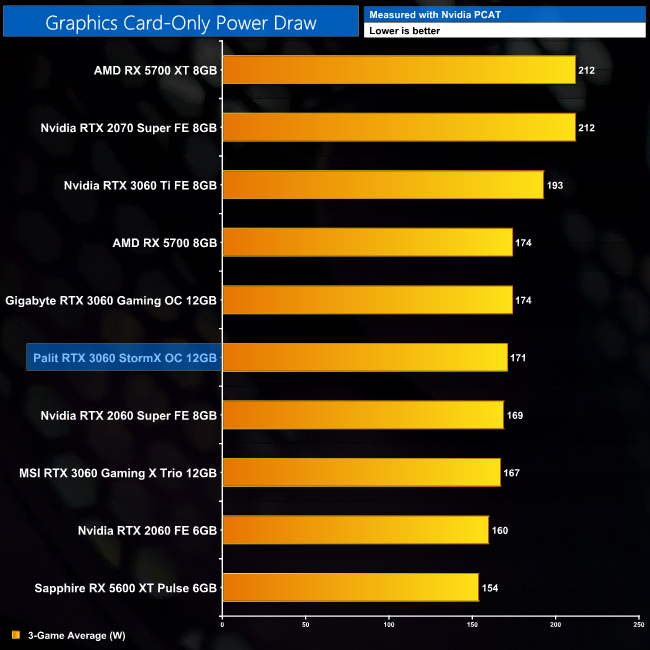 Power draw for the StormX OC hit 171W, so pretty much bang on with its 170W power target. This puts it right between the Gaming OC and the Gaming X Trio, but all three GPUs draw within 7W of each other, so these are hardly significant differences.
Be sure to check out our sponsors store EKWB here