Total War Saga: Troy is a 2020 turn-based strategy video game developed by Creative Assembly Sofia and published by Sega. The game was released for Windows on 13 August 2020 as the second installment in the Total War Saga subseries, succeeding Thrones of Britannia (2018). (Wikipedia).
Engine: TW 3 Engine. We test using the Ultra preset, with unlimited video memory enabled, DX11 API.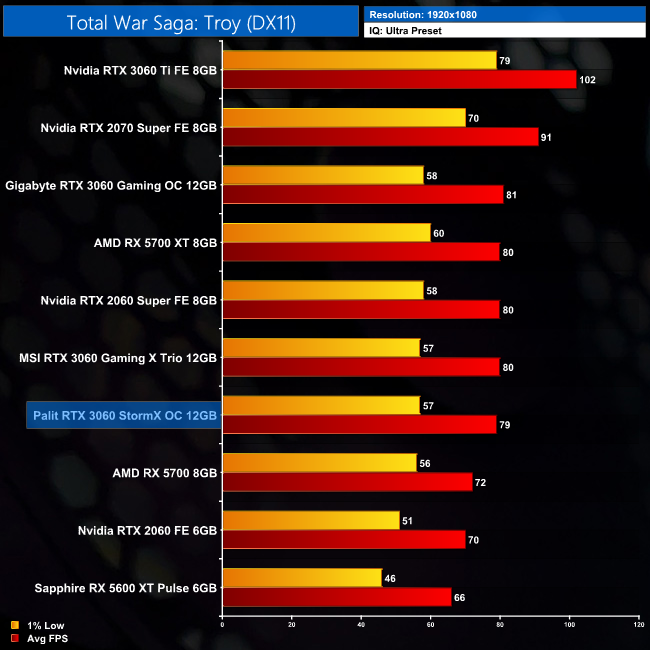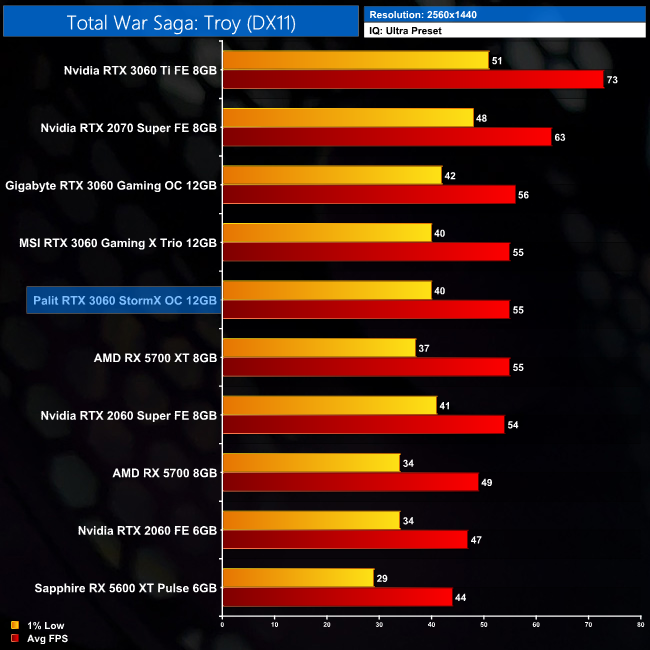 The latest Total War title sees the Palit StormX OC averaged just under 80FPS, so it's effectively on par with the Gaming X Trio. Relative gains compared to the RTX 2060 are more limited however, at just 13%.
Be sure to check out our sponsors store EKWB here