Here we present the average clock speed for each graphics card while running the 3DMark Fire Strike Ultra stress test for 30 minutes. We use GPU-Z to record the GPU core frequency during the Fire Strike Ultra runs. We calculate the average core frequency during the 30 minute run to present here.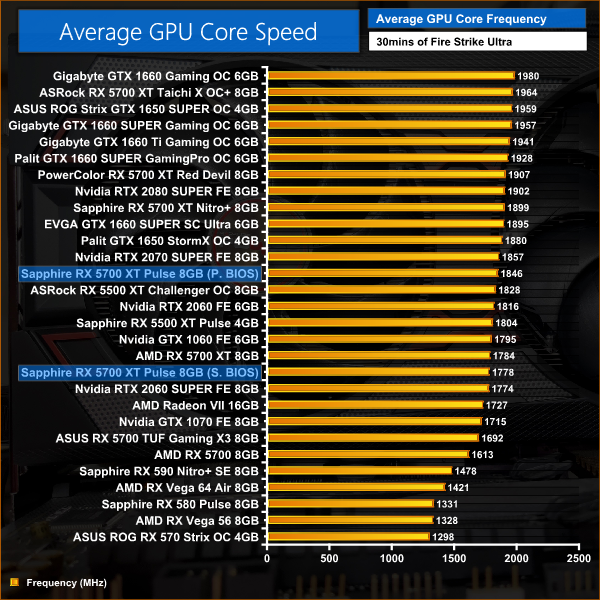 Here we test both the Performance and Silent BIOS on the Pulse 5700 XT. Starting with the Performance BIOS (the default BIOS, as the card is shipped) we saw the GPU average 1846MHz across our 3DMark stress test. This is about 60MHz faster than the reference card, so that lines up almost perfectly with the rated game clock specifications. As we have seen across our testing today, a 60MHz difference has very little effect on overall performance, with the Pulse just 2% faster at best.

As for the Silent BIOS, this does reduce clock speed to just below reference speeds, so we can expect marginally lower frame rates when gaming with this BIOS.