For our temperature testing, we measure the peak GPU core temperature under load, as well as the GPU temperature with the card idling on the desktop. A reading under load comes from running the 3DMark Fire Strike Ultra stress test for 30 minutes. An idle reading comes after leaving the system on the Windows desktop for 30 minutes.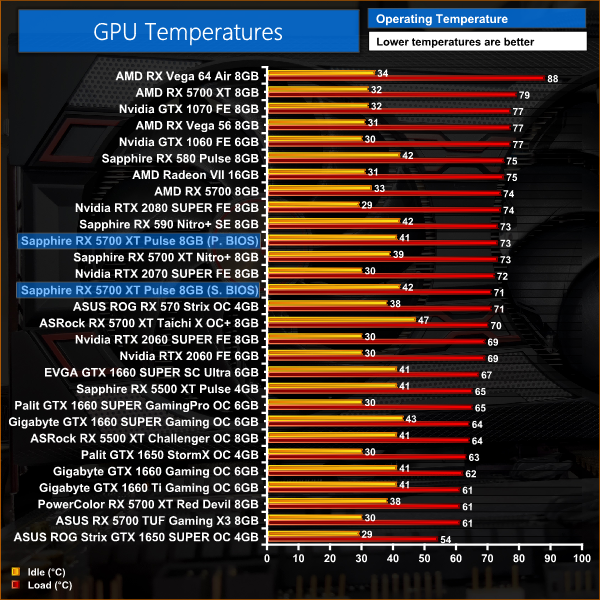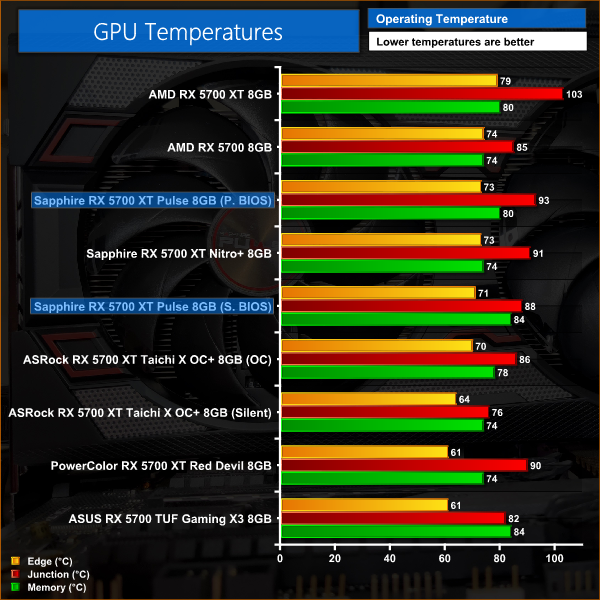 Looking at temperature testing now, the Pulse is clearly a competent card. It doesn't post the lowest temperatures we have seen from a 5700 XT, but with edge temperature at 73C and junction temperature at 93C when using the Performance BIOS, that is well within spec and marks a significant improvement over the reference card. Temperatures even drop slightly when testing the Silent BIOS, due to a reduction in clock speed and overall power draw.
This level of performance is reflected in our thermal images, with hotspots not even reaching 69C on the back of the card. Sapphire has certainly built a good card here for keeping temperatures in check.