Battlefield V is a first-person shooter video game developed by EA DICE and published by Electronic Arts. Battlefield V is the sixteenth instalment in the Battlefield series. It was released worldwide for Microsoft Windows, PlayStation 4, and Xbox One on November 20, 2018. (Wikipedia).
We test using the Ultra preset, DX12 API.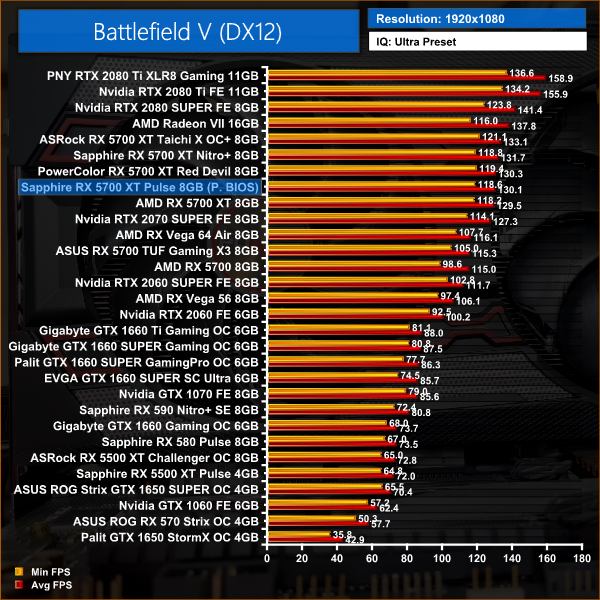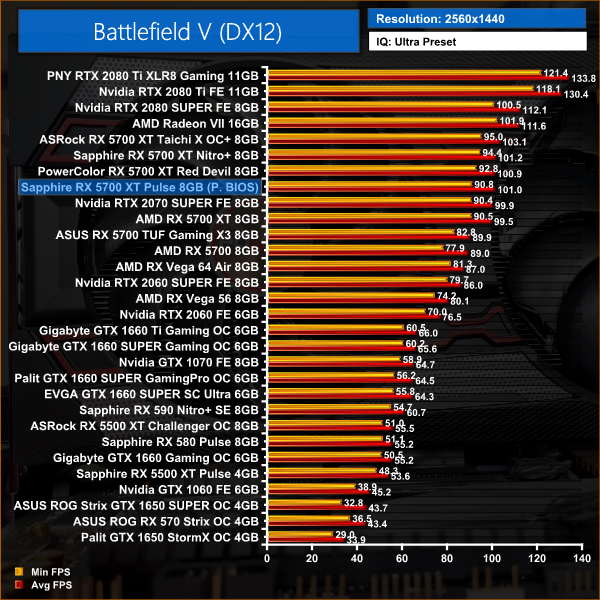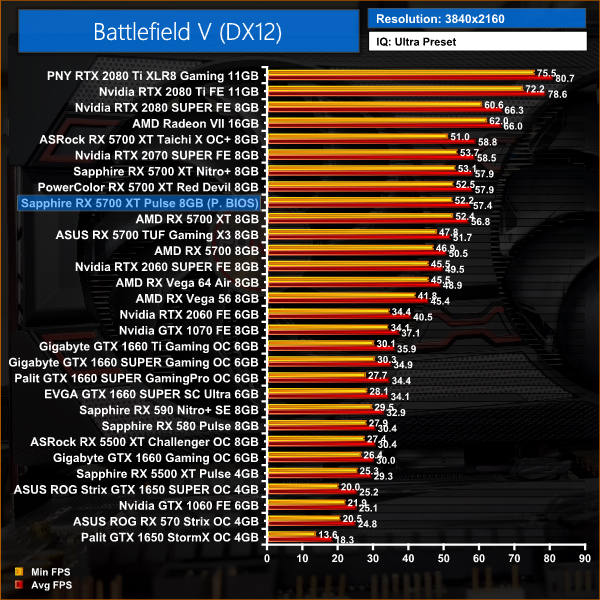 In our first game of the day – Battlefield V – we again see no more than 2% performance gains over AMD's reference card. At 1080p, the Pulse 5700 XT is 2% faster than Nvidia's RTX 2070 SUPER.