It has been a long time coming, with our initial Sapphire RX 5700 (non-XT) Pulse review going live back in August, but today we have reviewed Sapphire's RX 5700 XT Pulse. Currently priced at £395, I have to say this is an excellent value card and should be high on your list if shopping for a new graphics card around the £400 price point.
While we will get to the positives below, I want to start this conclusion with a slight negative point, and that is in regards to the overall shroud design. I don't think its terrible, but certainly Sapphire could have improved the look by going with an all-black shroud – personally I find the red and silver accents slightly garish. Given that Sapphire made that exact change for its recently-released RX 5500 XT Pulse card, perhaps the company had similar feedback from its customers on the matter, but either way I do think this 5700 XT Pulse would look cleaner with an all-black shroud.
That aside, the cooler itself does a great job considering the 4% price premium over AMD's blower-style reference cooler. Not only are temperatures significantly reduced – from 103C junction temperature to 93C here – but noise levels from the Pulse are also a huge improvement, where even the Performance BIOS offers a far quieter experience than the reference 5700 XT card.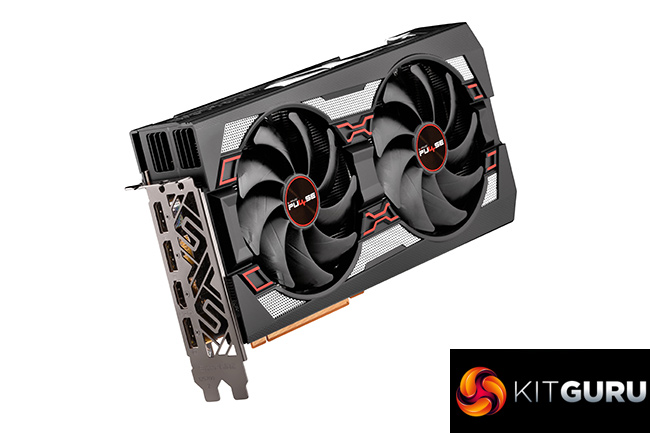 There's also the choice of BIOS, too, with both Performance and Silent options. Here I do think the Silent BIOS is probably the best of the two – there is a slight reduction in clock speed when using it, but fan noise is noticeably quieter and temperatures are lower too. Either way, it's great to have dual-BIOS as it gives you the choice of how you want your card to run, plus it's good for redundancy too.
In terms of gaming performance, I've kept this to the end of the conclusion as there's really not much to say – the Pulse is ever so slightly faster than the reference card, with just a 1% performance advantage on average across all of our testing. This means the Pulse is just 2% slower than Sapphire's own Nitro+ 5700 XT, while it's 6% slower than Nvidia's 2070 SUPER Founders Edition. Finally, the Pulse is also 10% faster than RTX 2060 SUPER.
Overall, there is no doubt the Sapphire RX 5700 XT Pulse is a great option. Since its launch, prices have slowly fallen and it's now hardly any more expensive than AMD's MSRP, yet the cooler is very capable with low temperatures and noise levels, plus you get the dual-BIOS options too. Talking of prices, though, there is an argument to be made for spending £20 more on the Sapphire Nitro+ model – that card is slightly faster and has a more capable cooler, while I do prefer the overall look of the card too.
Still, for under £400 there is no denying the appeal of AMD's RX 5700 XT for 1440p gamers, and Sapphire's Pulse model is a compelling option if you don't want to spend extra on a flagship model.

You can buy the 5700 XT Pulse for £395 from Overclockers UK HERE.
Discuss on our Facebook page HERE.
Pros
Great value.
Runs cool.
Far quieter than the reference card.
Dual-BIOS.
Fairly compact for a dual-fan card.
Cons
Design isn't overly appealing.
Nitro+ for £20 more is tempting.
KitGuru says: With just a 4% price premium over AMD's MSRP, the Sapphire Pulse is a great choice if you are looking for a new graphics card around the £400 mark.