Gears 5 is a third-person shooter video game developed by The Coalition and published by Xbox Game Studios for Microsoft Windows and Xbox One. It is the sixth instalment of the Gears of War series, and is the second Gears of War game not to be developed by Epic Games.
We test using the Ultra preset, with Best Animation Quality (instead of Auto), DX12 API.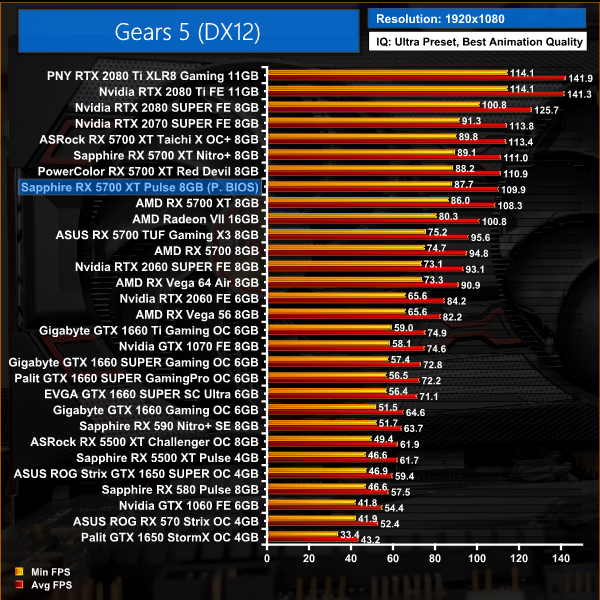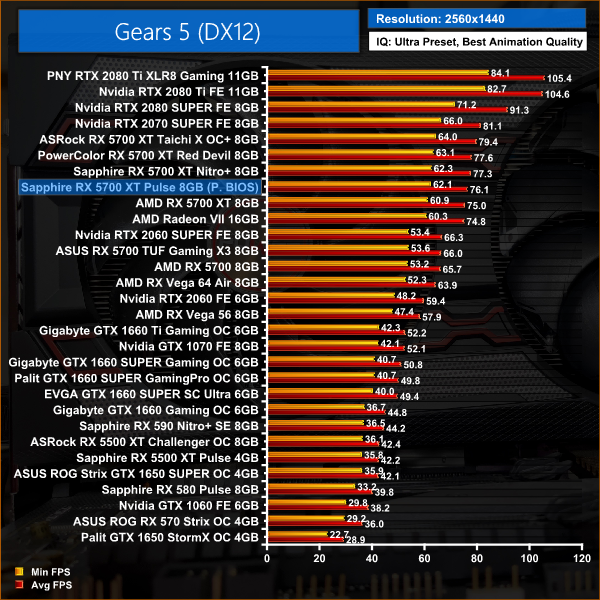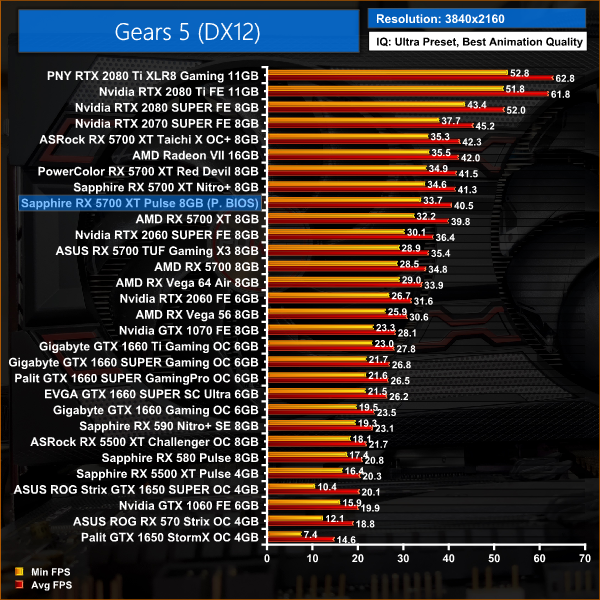 In Gears 5, we see 1% better performance for the Pulse over the reference card. That means this 5700 XT is only 6% slower than the 2070 SUPER at 1440p.