The three AMD FirePros we had on test are very clearly differentiated, with each one suited to a different user and budget.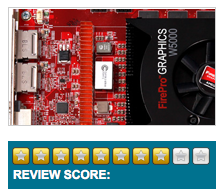 The W5000, at under £400, is excellent value. It's more than capable of running most professional 3D applications, apart from truly heavy-duty scientific and medical software such as industrial geophysical survey applications and MRI visualisation.
The lack of supplemental power requirement means it's well suited to smaller workstations, too.
Overall, this is a lot of professional 3D for the money.
W5000 Pros:
* Excellent value.
* Decent performance with mainstream professional 3D software.
* Low power consumption.
* No supplementary power required.
W5000 Cons:
* Weak with medical and scientific viewsets.
Kitguru says: The AMD FirePro W5000 is a great professional 3D graphics accelerator if you're on a budget but still need strong mainstream capabilities.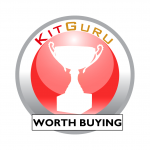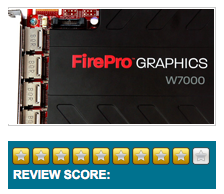 The V7000 is worth its 50 per cent extra outlay over the W5000, and shows ability in even the scientific and medical areas, making it the true bargain of the bunch, unless you're on a truly tight budget.
It's still noticeably behind the W9000 with scientific and medical viewsets, but its strengths in most other types of software mean it's a truly capable card, whether you are animating 3D, designing products, or working on engineering components.
It's no wonder this is such a popular card in many mid-range workstations.
W7000 Pros:
* Excellent all-round performance.
* Decent value.
* Reasonable power consumption.
* Supports four monitors.
W7000 Cons:
* Only average performance with scientific and medical viewsets.
Kitguru says: The AMD FirePro W7000 is a capable professional 3D accelerator in most areas, and it's not hideously expensive either.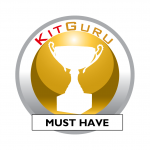 The W9000 is for specialists only. The huge price is not worth the extra performance for most professional 3D work. There isn't a massive difference to the W7000 in most mainstream applications, and it's hungry for Watts too.
But for the target scientific and medical applications it is in a class of its own, and could well be worth the money. It also supports a whopping six monitors, for truly massive video walls.
So while this won't be a great choice for a general-purpose workstation, if you do work in its specialist areas, or need to drive six 4K monitors, it's got capabilities to commend it.
W9000 Pros:
* Supreme performance across the board.
* Particularly good with medical and scientific viewsets.
* Supports six monitors.
W9000 Cons:
* Very, very expensive.
* Power hungry.
* Mini DisplayPort connections only.
Kitguru says: The expense and power requirement put the W9000 firmly in the specialist market, although it has some unique abilities.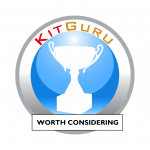 Discuss this on our Facebook page, over HERE.
The AMD FirePro 7000 is the mainstream FirePro of choice, with the W5000 a decent compromise on a budget, but the W9000 is only worth the extra money for specialist medical and scientific applications.